Things to Do This Week: June 10-16
From a fishing tournament to an animation festival, there are fun things for the whole family to enjoy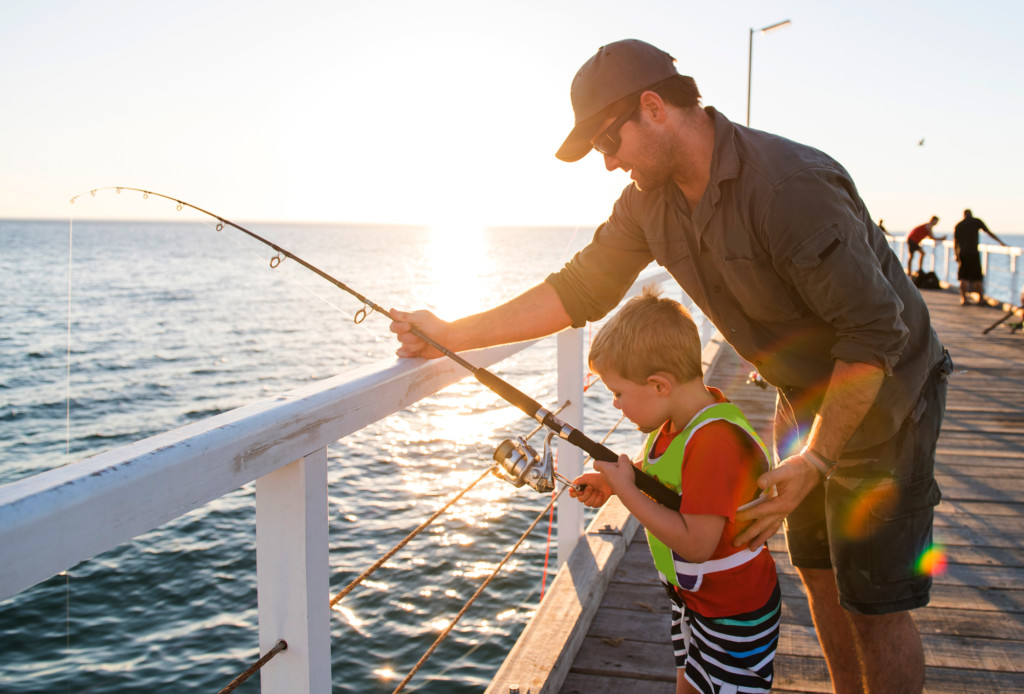 1. Special Documentary Screening: "From Swastika to Jim Crow"
Tuesday, June 11, 2019 | 7 p.m. – 9 p.m. | Holocaust Education Resource Council (HERC)
This special screening tells the little-known story of two very different cultures during WWII that shared a common burden of oppression. The film is based on the book of the same title by Gabrielle Simon Edgcomb.
2. DEEP Brewery Beer Dinner
Wednesday and Thursday, June 12-13, 2019 | 6:30 p.m. – 9:30 p.m. | Sage: A Restaurant
Sage has created a five-course tasting menu, carefully paired with beers from local brewery DEEP. Dinner and beers are priced at $75 per person.
3. Night of the Arts; TNL Concert
Wednesday, June 12, 2019 | 7:00 p.m. – 9:00 p.m. | Bricks & Brass
Enjoy an intimate atmosphere with delicious food and drinks available from Bricks & Brass. Seating will be a relaxed lounge style with a full-service bar available for ordering specialty cocktails and a food menu with various appetizer options.
4. Farmers Market at Bannerman Crossings
Wednesday, June 12, 2019 | 3:00 p.m. | Bannerman Crossings
Come to the Farmers Market at Bannerman Crossings held every Wednesday from 3-7 pm, at the Pavilion between Dao and Blu Halo. There is something for everyone from soup to dessert and while you are here pick up a fresh bouquet of flowers or some fresh herbs!
5. Bay Baits Father's Day Inshore Classic Fishing Tournament
Jun 13-16, 2019 | 5:00 p.m. – 8:00 p.m. | Bay Baits
The tournament kicks off with a Captain's Dinner & Fishing Seminar held at The Bay on Thursday, June 13th from 5-7 p.m. $10 per guest & that includes one free beer.
6. Florida Animation Festival 2019
June 13-16, 2019 | 10 a.m. – 9 p.m. | All Saints Cinema
The festival includes over 75 animated shorts submitted from around the world, a free feature film for families, a filmmaking workshop, keynote speakers, a kick-off party that spotlights current animation students from the FSU College of Motion Picture Arts, and more!
7. Leon County Lecture Series Summer Guests with Mary Alice Monroe
Thursday, June 13, 2019 | 6 p.m. – 7:30 p.m. | LeRoy Collins Leon County Public Library System
Midtown Reader is thrilled to be partnering with Friends of the Library and Leon County to present New York Times bestselling author Mary Alice Monroe!
8. Adult Prom: Let's Flamin-Go All Out
Saturday, June 15, 2019 | 7 p.m. – 2 a.m. | Madison Social
Prom in high school was fun, but Prom as an adult is going to be way better. The theme is "Flamin-Go All Out," think tropical paradise. Adult Prom is free to attend, no tickets required.
9. Tallahassee Cars And Coffee
Saturday, June 15, 2019 | 8 a.m. – 10 a.m. | Cars and Coffee Kings
This event is absolutely free plus it's kid and pet friendly.
10. Tallahassee Fitness Expo at LGCC
Saturday, June 15, 2019 | 9 a.m. – 12 p.m. | Lawrence-Gregory Community Center
Come FIND YOUR FITness! Prepare for multiple fitness demos.