Things To Do This Week: January 7-13
Whether you want to do yoga with kitties or go to a mass dog wedding, here's what's happening around town this week.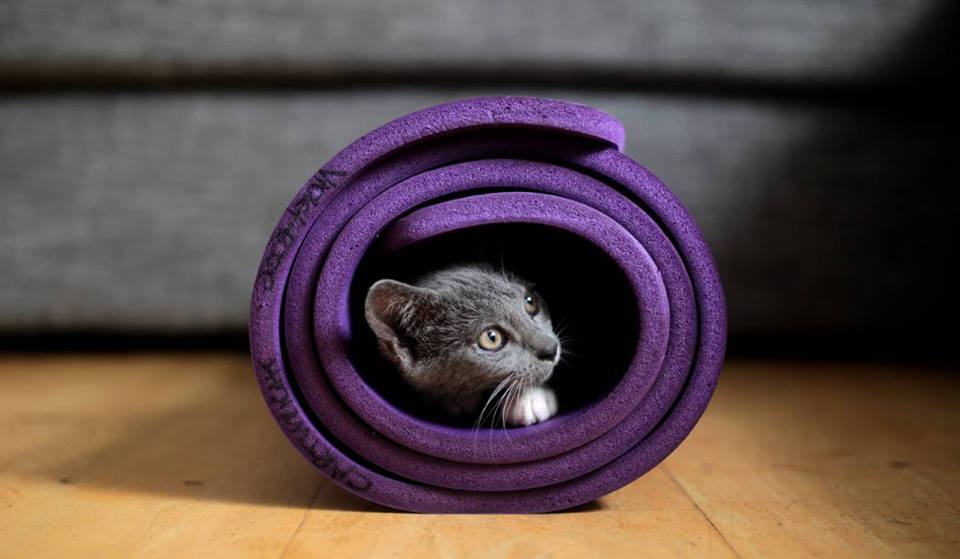 Game of Thrones Trivia
Tuesday, January 8, 2019 | 7:00 p.m. – 9:00 p.m. | Brass Tap – Midtown
Are you a habitual binge-watcher of GOT? Put it to good use at Brass Tap this Tuesday. Get competitive at Game of Thrones Trivia.
Learn more information here.
Yoga with Kitties
Wednesday, January 9, 2018 | 6:00 p.m. – 7:10 p.m. | Fat Cat Cafe
Hosted by Renee Sessions, Yoga with kitties consists of 50 minutes of yoga followed by 20 minutes of snuggle time in the adoption center. Bring a yoga mat and a $10 donation to Black Cats Old Dogs.
Learn more information here.
Introduction to Entrepreneurship
Thursday, January 10, 2018 | 6:00 p.m. – 8:30 p.m. | TCC Center for Innovation

Attend the first class for TCC's Intro to Entrepreneurship for free. This 16 week, the non-credit class will help you get your "entrepreneurial mindset" and go through all the details needed to be a successful business.

Learn more information here.
Leading Ladies Luncheon
Thursday, January 10, 2019 | 11:00 a.m. – 1:00 p.m. | Governor's Club

Interested in the Junior Leagues of Florida State? Then this luncheon is for you. The luncheon will honor JLFLSPAC members and Leagues for their outstanding advocacy work, welcome a keynote speaker with statewide influence, and reveal its 2018-2020 legislative priorities.
The Savannah Sipping Society
Friday, January 11, 2019 | 8:00 p.m. – 10:30 p.m. | Theatre Tallahassee

In this delightful, laugh-a-minute comedy, four unique Southern women, all needing to escape the sameness of their day-to-day routines, are drawn together by Fate—and an impromptu happy hour—and decide it's high time to reclaim the enthusiasm for life they've lost through the years.
Learn more information here.
Gale Massey with The Girl from Blind River
Friday, January 11, 2019 | 6:00 p.m. – 7:30 p.m. | Midtown Reader
Midtown Reader will be welcoming author Gale Massey, who will be reading from and signing copies of her debut novel, The Girl From Blind River
Learn more information here.
Sunshine State Ball

Friday, January 11, 2019 | 6:30 p.m. -9:30 p.m. | Donald L. Tucker Civic Center
The Sunshine State Ball is a celebration of everything that makes Florida the best place to live, work and raise a family, along with the volunteer work that strengthens communities. Hosted by the Junior League of Tallahassee, the ball consists of a black-tie dinner and live entertainment.
DIY Cabinetry Workshop

Saturday, January 12, 2019 | 9:00 a.m. – 1:00 p.m. | Wood Junkies
Thinking of tackling your kitchen or bathroom cabinetry? In the Cabinetry Workshop, you will learn the basics of Chalk Paint® and Wax Application. Participants will bring a cabinet door and drawer from their own kitchen or use sample boards provided by Wood Junkies for an additional fee. In addition to leaving class with a precise action plan for your project, you will be provided with valuable information and hands-on experience that will give you the confidence to tackle your project like a pro.
Learn more information here.
Tallahassee's Only Dog Wedding
Sunday, January 13, 2019 | 10:00 a.m. 4:00 p.m. | Madison Social
Yep, a dog wedding. You will bring your pup down with their bride/groom to be and they will walk down the aisle at Township (there will be a Pre-Puptial Agreement station if you need it).
From there you will head over to the patio for photos and then to Centrale for your reception where you will get two pupsicles, two mimosas, a slice of cake and a dog treat from SoDOUGH.
Learn more information here.