Things To Do This Week: January 21-27
With a local pirate crawl, a beer festival and a music festival, there's no shortage of great events this week.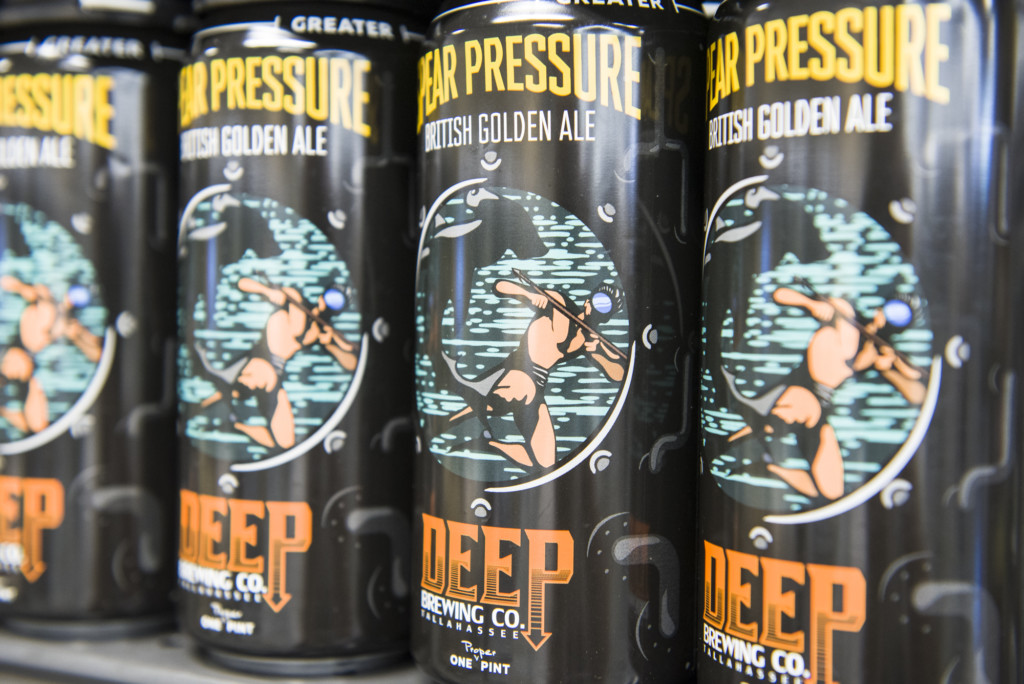 1. An Evening with Charles Blow
Tuesday, January 22, 2019 | 6:00 p.m. | Ruby Diamond Auditorium
Charles M. Blow has been a New York Times Op-Ed columnist since 2008. Mr. Blow joined The New York Times in 1994 as a graphics editor and quickly became the paper's graphics director, a position he held for nine years. In that role, he led The Times to a best of show award from the Society for News Design for The Times's information graphics coverage of 9/11, the first time the award had been given for graphics coverage.
Learn more information here.
2. Fireside Chat with Summer Griffith
Wednesday, January 23, 2019 | 1:00 p.m. | Hearth & Soul TLH
Visit Hearth and Soul for a Fireside Chat with the founder of Drip Drop Fitness, Summer Griffith! Drip Drop Fitness is redefining the way the Tallahassee Community exercises by offering energetic dance cardio classes filled with the best music playlists and disco lights.
Learn more information here.
3. Happy Birthday, FSU!
Thursday, January 24, 2019 | 11:00 a.m. | Landis Green
On January 24, 2019, Florida State University will be celebrating its 168th birthday! Join the Student Activities Center, the FSU Cheerleaders & Golden Girls and the Garnet & Gold Guys, to celebrate FSU with food, photos, and games. The singing of "Happy Birthday" will occur at 12:30 p.m.
Learn more information here.
4. Garnet and Soul at Food Truck Thursday
Thursday, January 24, 2019 | 5:30 p.m. | Lake Ella
Hangout at Food Truck Thursday and here Garnet and Soul perform. The band performs a variety of genres of music with a jazzy flair.
Learn more information here.
5. Vogue! Verse! Visuals! A Pop-up Fashion Exhibition
Thursday, January 24, 2019 | 7:00 p.m. | 621 Gallery
Experience this community-based fashion exhibition that aims at exploring fashion's means and values of local individuals.
Learn more information here.
6. Pigmania
Friday, January 25, 2019 | 6:00 p.m. | Goodwood Museum and Gardens
Explore an extravaganza of Southern food including roast pigs, sausages, raw oysters, and all the fixin's. Dance to live music by "Belle and the Band" and sip wine, beer, and bourbon at an open bar. This party is a true celebration of Southern cuisine and hospitality. The roasted pig will be displayed at the beginning of the event. All you can eat until the pig runs out!
Learn more information here.
7. Elizabeth Cook with Wade Sapp
Friday, January 25, 2019 | 8:00 p.m. | Fifth & Thomas
Elizabeth Cook is a Nashville-based Singer Songwriter from Wildwood, Florida. As a critically acclaimed live act and recording artist, the New York Times lauds her "a sharp and surprising country singer".
8. Tallahassee Gasparilla Pirate Crawl – Find Your Booty
Saturday, January 26, 2019 | 4:00 p.m. | Township TLH
Get ready for Tallahassee's own little very of the popular pirate festival. Order a drink from Township, Madison Social and Centrale and collect a different pirate accessory (eye patch, bandana, beads). After you collect all three, put them on to redeem your free drink doubloon (good for a select free drink at a location of your choice).
Learn more information here.
9. Tallahassee Beer Festival
Saturday, January 26, 2019 | 2:00 p.m. | The Pavillion at The Centre of Tallahassee
Enjoy unlimited samples of 100+ ciders and beer from home brewers, local breweries, regional and national brands. Over 60 breweries are involved in this event and all net proceeds benefit your choice of UPHS charities.
Learn more information here.
10. Field Day Music Fest
Saturday, January 26, 2019 | 3:00 p.m. | Alfred B. Maclay Gardens State Park
Enjoy live music, food trucks, family-friendly games and a beer garden at this take on field day with us to benefit the Judy Field Memorial Foundation. Bring your blanket and chairs to the perfect spot to listen to the lineup of local and out of town bands. Whatever activities you participate in, it will be a memorable event raising money and awareness for the Judy Field Memorial Foundation fighting pancreatic cancer in Tallahassee and beyond!