Things To Do This Week: February 18-24
Lean in to embrace the intersections of history and culture in the capital city this week.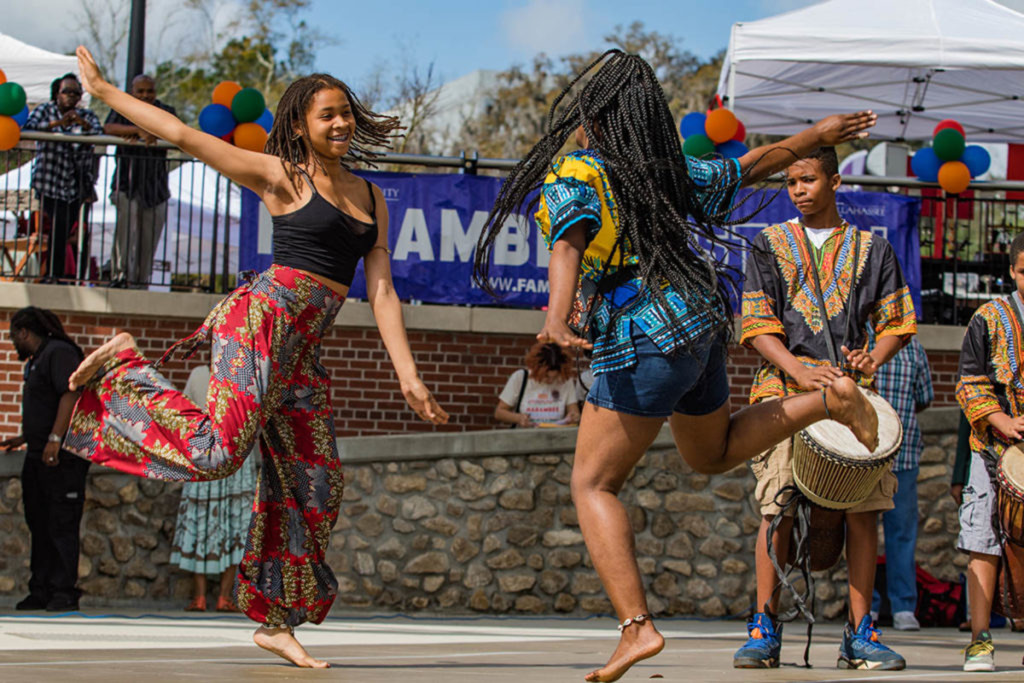 1.The Chef's Table Wine Tasting
Tuesday, February 19, 2019 |6:30 p.m. -8:30 p.m. | Food Glorious Food
Food Glorious Food is hosting their first wine dinner of the year and will be featuring Italian wines from the Cantina La Marchesa winery and winemaker Marika Maggi.
2. Handmade History: Women in the Civil Rights Movement
Wednesday, February 20, 2019 | 5:30 p.m. – 7:30 p.m. | The Grove Museum
Create your own collage while sharing in the conversation about women in the civil rights movement. Discussion led by special guests Maxine D. Jones, Florida State University Professor of History, and Michelle Hearn, Museum of Florida History Senior Curator, and by staff of The Grove Museum.
3. The Julian Bliss Septet "A Tribute to Benny Goodman"
Thursday, February 21, 2019 | 7:30 p.m. – 9:30 p.m. | Opperman Music Hall
Experience one of the world's finest clarinetists joined by some of the best musicians in the jazz scene with The Julian Bliss Septet.
4. Grind (Alice in Chains Tribute) w/ Core (Stone Temple Pilots Tribute)
Friday, February 22, 2019 | 8:00 p.m. – 11:00 p.m. | Fifth & Thomas
Grind, A Tribute to Alice in Chains continue to earn international support through their chilling resemblance musically and visually to the classic and tragic original lineup. Formed in Lexington, South Carolina by singer Gary Allen in 2010, their mission is solely to pay tribute to the late Layne Staley, Mike Starr and the memory of Gary's own departed son, Aaron.
5. FAMU Harambee Festival
Saturday, February 23, 2019 | 11:00 a.m. – 6:00 p.m. | Cascade's Park
Join Florida A&M University for unity in the community at the Harambee Festival! Enjoy live performances, vendors from across the region, cultural art, workshops, fashion, and food.
6. Urban Air Tallahassee's Grand Opening
Saturday, February 23, 2019 | 8:00 a.m. – 11:00 a.m. | Urban Air Adventure Park
Urban Air Adventure Park's grand opening of the new Tallahassee location at 1644 Governors Square Blvd is on Saturday, February 23! Join 103.1 The Wolf's Cash and Woody from 8-10am and be one of the first 200 people in line to win free basic access for a year with the purchase of an Ultimate Pass!
7. Crafts + Drafts at Lake Tribe Brewing
Saturday, February 23, 2019 | 6:30 p.m. – 9:00 p.m. | Lake Tribe Brewing
Crafts + Drafts is a modern take on an old tradition. It's about meaningful connection, making useful, yet beautiful things, and having fun. Grab a beer and get ready to get crafty.
8. MagLab Open House 2019
Saturday, February 23, 2019 | 10:00 a.m. – 3:00 p.m. | National High Magnetic Field Laboratory
At this year's event, they'll be exploring the delicious pairing of FOOD and SCIENCE with special demonstrations including a liquid nitrogen ice cream, glowing pickles, a potato cannon, magnetic apples, molecular cuisine, food dye chromatography and more.
9. Talkin' Tomatoes with Wayne Dement
Saturday, February 23, 2019 | 10:00 a.m. – 11:00 a.m. | Esposito's Garden Center
Back by popular demand, Wayne Dement will be hosting a seminar on one of his passions, tomatoes. How do you grow tomatoes? How much water do they need? Do I fertilize them? Are all tomatoes the same? Wayne will answer all those questions and more.
10. Tallahassee's Recycled Wedding Market
Sunday, February 24, 2019 | 2:00 p.m. – 4:00 p.m. | TCC Ballroom A-B
Experience the thrill of the hunt – what could be better than finding wedding decor, tablecloths, vases – and maybe even a wedding dress – all without having to pay retail prices! If you are recently engaged, soon-to-be-married, or just like putting on a good party, the Recycled Wedding Market is for you! You'll be getting a great deal while reducing the environmental impact of your event!