Catch The Blue Hour On Stage This Fall
The performance unites Grammy-winning singer Luciana Souza with the "Criers" — the 18 musicians who make up A Far Cry orchestra.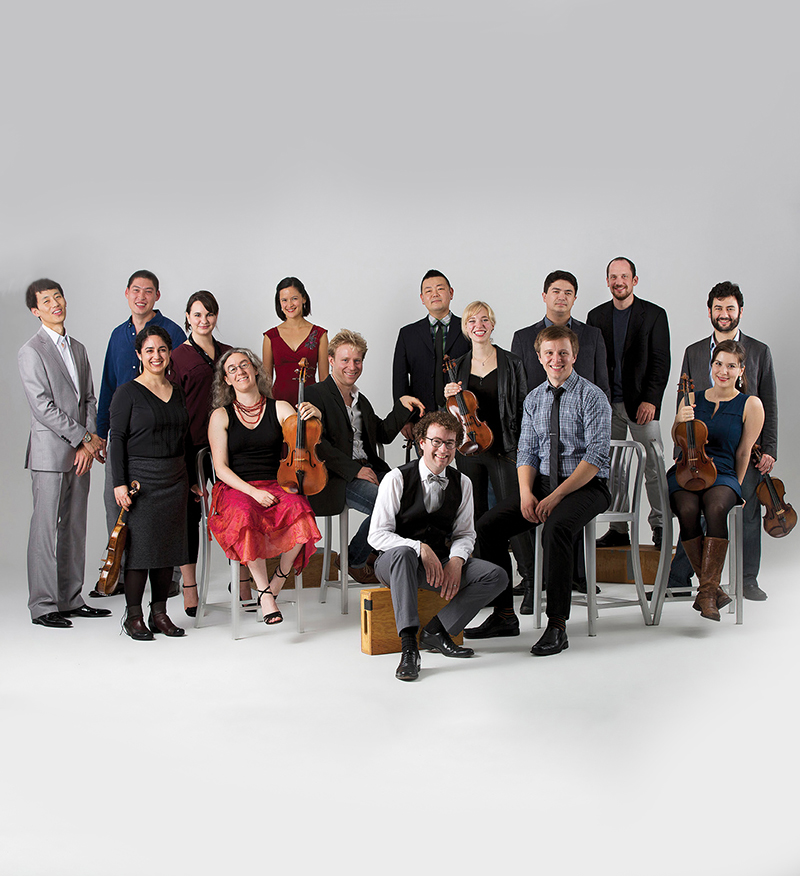 Grammy-nominated string orchestra, A Far Cry, worked with five leading female composers to develop a remarkably innovative collaborative work that will be presented as part of the 2017–18 Opening Nights series.
Composers Rachel Grimes, Angelica Negrón, Shara Nova, Caroline Shaw and Sarah Kirkland Snider combined to produce a musical adaptation of "On Earth," a poem by Carolyn Forché that takes the form of an abecedarium — an alphabetical list of images that reads like a flurry of memories from a life coming to an end. The result is "The Blue Hour," a performance that unites Grammy-winning singer Luciana Souza with the "Criers" — the 18 musicians who make up A Far Cry.
Souza is one of jazz's leading singers and interpreters. Born in São Paulo, Brazil, she grew up in a family of Bossa Nova innovators. Her father was a singer and songwriter; her mother,  a poet and lyricist. Souza's work as a performer transcends traditional boundaries around musical styles, making her a perfect fit with A Far Cry.
In a joint statement, A Far Cry remarked on the reasons for the project: "In a time when we are seeing masses of people dehumanized — by war, displacement, poverty — we are looking at a single life, the beautiful detail of one human existence. There is something perilous in that; that through our sense of empathy with this one individual, we are given a lens through which to see our own world with greater clarity."
A Far Cry stands at the forefront of an exciting new generation in classical music. According to the New York Times, the self-conducted orchestra "brims with personality or, better, personalities, many and varied." Its appetite for various musical genres has led the group to collaborations with artists such as Yo-Yo Ma, Jake Shimabukuro, Urbanity Dance and Roomful of Teeth. By expanding the boundaries of orchestral repertoire and experimenting with the ways music is prepared, performed and experienced, A Far Cry has been embraced throughout the world with hundreds of performances nationwide and around the globe.
A Far Cry calls Boston home and maintains strong roots in the city, rehearsing at their storefront music center in Jamaica Plain and fulfilling the role of Chamber Orchestra in Residence at the Isabella Stewart Gardner Museum. Collaborating with local students through an educational partnership with the New England Conservatory, A Far Cry aims to pass on the spirit of collaboratively empowered music to the next generation.
Want to catch The Blue Hour on stage?
The performance will be at the Ruby Diamond Concert Hall November 21, 2017 at 7:30 p.m.
For more performances visit openingnights.fsu.edu/events.