The Best of Tallahassee at Downtown GetDown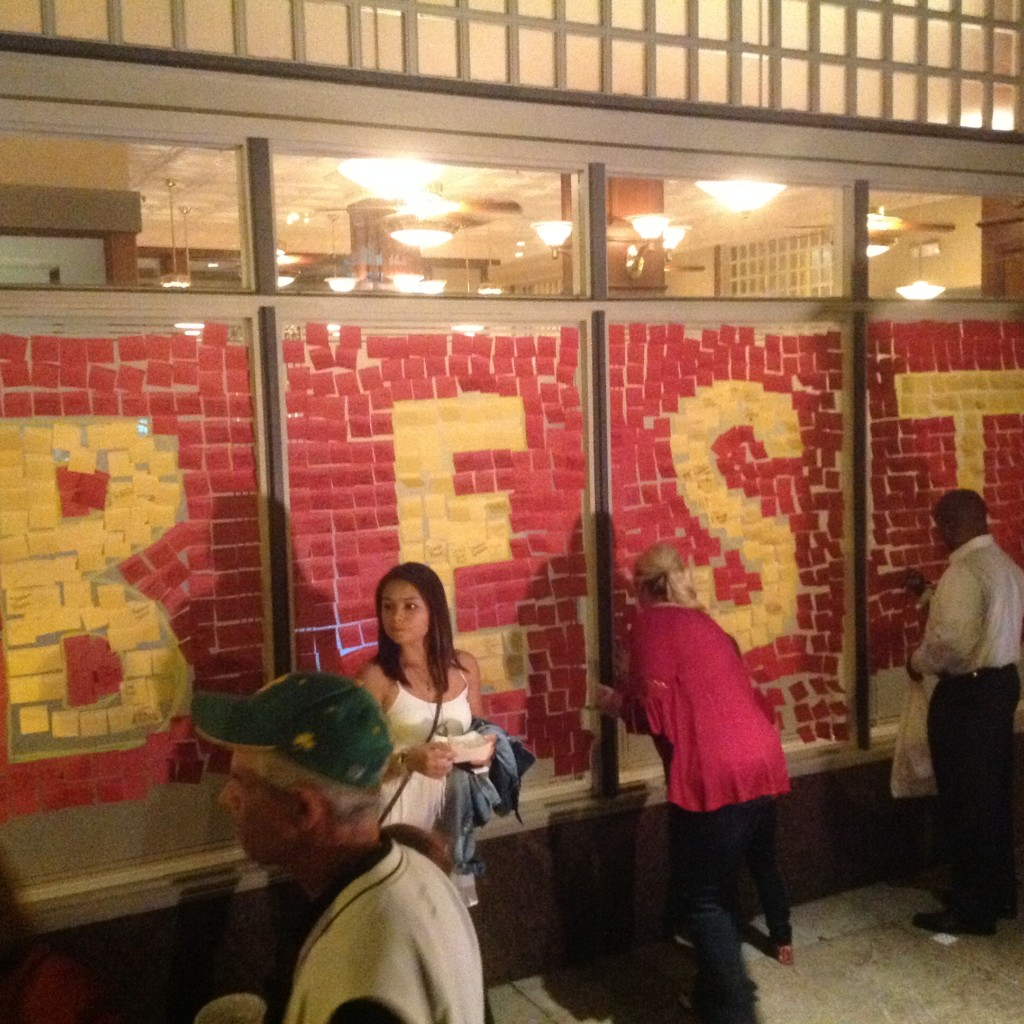 Many revelers attending the Downtown GetDown on Friday, Oct 17 were asked to fill in the blank on red and yellow Post-it notes. Perhaps you were one of those who stopped to take a look or filled one out.
Community members of all ages shared what makes Tallahassee special to them on the Post-its, which were stuck up for all to see that night and then included in the cover design of Tallahassee Magazine's November/December issue.
The event was created by Moore Communications Group after Tallahassee Magazine reached out to local advertising agencies with "in-house" design departments, asking each to present a cover idea for our "Best of" issue. Moore Communications Group was chosen as the winner because of their creative concept, which not only presented an eye-catching cover, but also included social media engagement and coordination of the Downtown GetDown event.
A special thanks to Moore Communications Group and the Tallahassee community for being a part of the #BestOfTally movement.