The Atomic Ranch House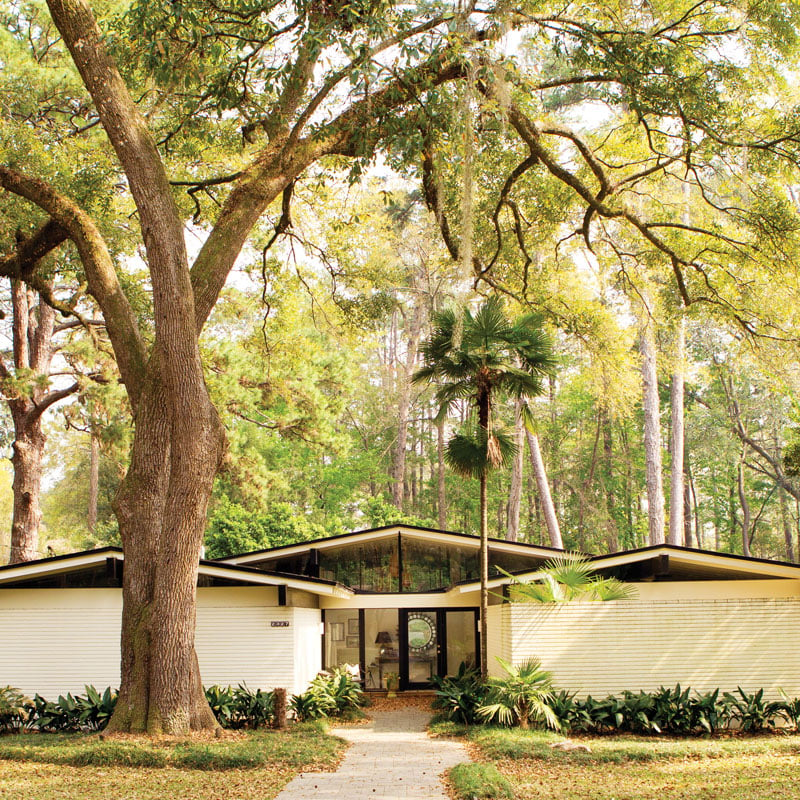 Scott Holstein
It's open. It's light. It's bright.
Uber modern isn't everyone's cup of tea. But according to Bonnie Fowler of Armor Realty of Tallahassee, sometimes it's just the thing her clients are looking for.
"It's fun to work with a unique property [like this] because you walk in and you either love it or you hate it," laughed Fowler, the listing agent for an atomic ranch-style home in Betton Hills. "There's no in-between."
Despite being built in 1962, the home's interior has been tastefully updated to suit modern needs, though much of its cool contemporary charm remains. Sitting on a little over half an acre, this split plan home features a gourmet kitchen, wide open living areas and a swimming pool surrounded by lush, mature landscape.
As for potential buyers, Fowler is confident that a would-be urban dweller or anyone who'd prefer being near the pulse of what's happening in Downtown and Midtown will quickly fall in love with this listing.
"You can't beat the location," emphasized Fowler. "It's a very hot area right now."
Beyond being on trend, the property's central placement is incredibly convenient to a number of state and university-related jobs — a benefit many of Tallahassee's residents are starting to appreciate.
"I think people are starting to put dollar signs on the time that they're spending in their vehicle," shared Fowler. "It's time away from family that they could be home."
This property has already garnered a lot of attention. For Fowler, it's the perfect example of what's selling and why.
"That's the key to the market right now," assured Fowler. "Your house has to look good, it has to show well and it has to be priced competitively to get the interest out there."
---
Quick Look
Address: 2327 Armistead Road
List Price: $364,900 ($155.95/sq. ft.)
Square Feet: 2,334
Bedrooms: 3
Bathrooms: 2
Contact: Bonnie L. Fowler, Armor Realty of Tallahassee, (850) 570-4653