The 2020 Spirit of Youth Gala Is One for the Ages
With new program changes that are sure to delight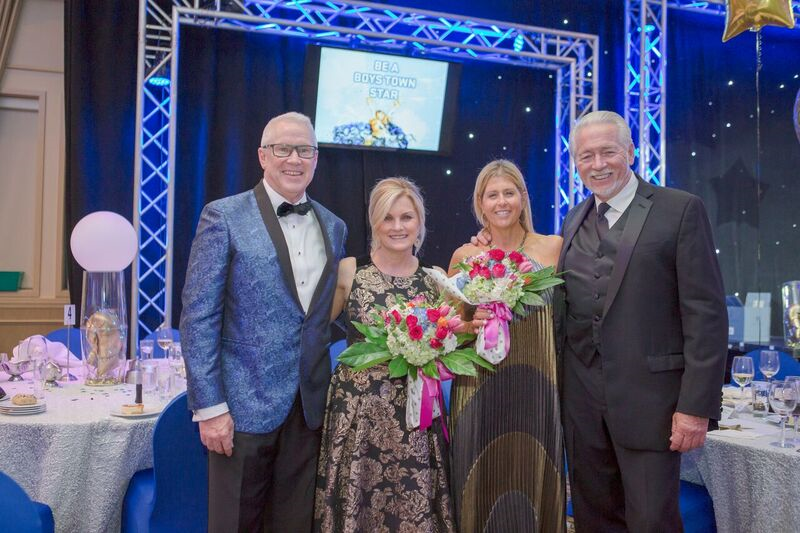 For more than 35 years, Boys Town North Florida has positively changed the lives of thousands of children and families through its transformative care and services. In 2019, more than 1,100 children received direct assistance from Boys Town North Florida's Treatment Family Services and Child and Family Support Services.
Boys Town believes today — as its founder, Father Flanigan, did more than 100 years ago — that every child deserves a bright future, every family deserves to stay together and every community deserves to thrive.
Communities are stronger together than they are alone. The 2020 Spirit of Youth Gala, whose theme is Growing Stronger Together, honors the resilience of the children and families that Boys Town North Florida serves in our community, as well as the generosity of its benefactors and volunteers who support their efforts.
Join Boys Town North Florida at the FSU Turnbull Conference Center from 7–11 p.m. on the evening of Friday, April 17, as they come together to celebrate past accomplishments and look forward to a new decade of new beginnings.
Boys Town North Florida has made a few changes to this year's Gala that they believe will liven the party and express a jubilance that is consistent with its mission. Don't expect the typical Gala, complete with a sit-down dinner and pressure to purchase items during a live auction. Instead, guests will enjoy a botanical-themed night with music, dancing, interactive food stations, creative cocktails and a silent auction with fewer items that are more focused on experiences. What's more, individuals can buy tickets, and they don't have to be part of a "table sponsorship" to attend.
Experience the hope Boys Town North Florida brings to children and families in our community at the 2020 Spirit of Youth Gala on April 17. Your support is greatly appreciated.
Register for the Gala at: attend.boystown.org/NorthFlorida/SOY/
For sponsorship information, contact Margaret Farris at Margaret.Farris@boystown.org or (850) 504-5007, or register today!
Boys Town North Florida | 3555 Commonwealth Blvd., Tallahassee, FL 32303
(850) 575-6422 | BoysTown.org