Tallulah Introduces Revolutionary Product Delta-8
As the largest CBD store in Tallahassee, Tallulah CBD + Juicebar is the leader in introducing top trending products. Now, the store offers the future of cannabis commodities — Delta-8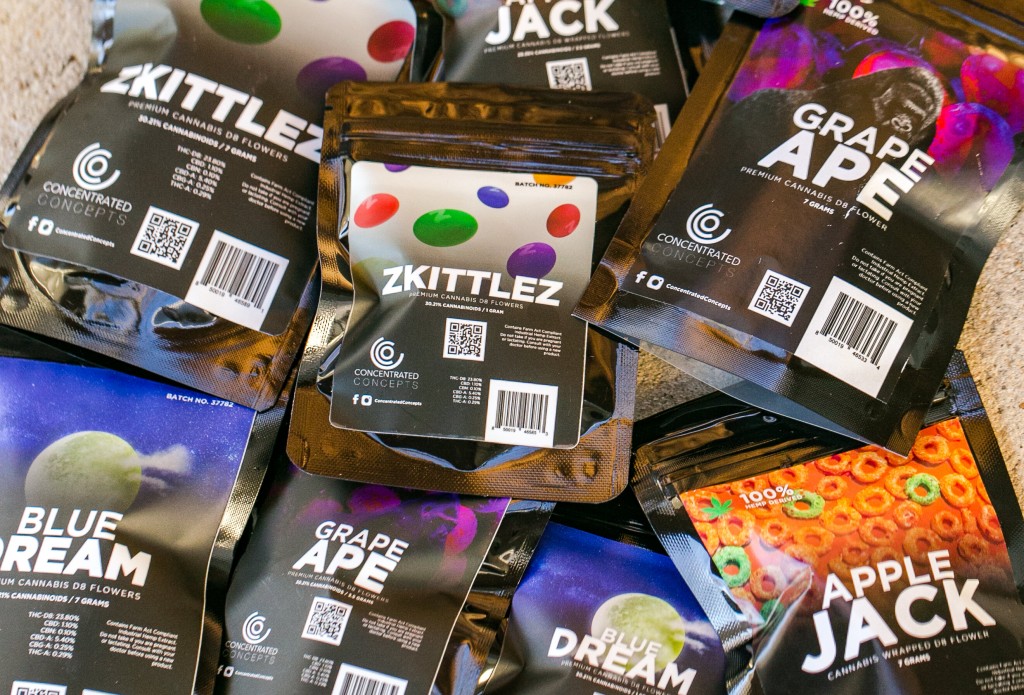 The availability and use of CBD and cannabis products has expanded in recent years to new and accepting audiences that seek out their own impactful outcomes. As the largest CBD store in Tallahassee, Tallulah CBD + Juicebar is the leader in introducing top trending products. Now, the store offers the future of cannabis commodities — Delta-8. 
Delta-8 is federally legal THC and is one of the many cannabinoids found in the cannabis plant while containing far less potency than its well-known sister, cannabinoid Delta-9. While Delta-8 has a less powerful psychoactive high than Delta-9, it still provides a calming yet euphoric experience.  
Delta-8 is chemically different from Delta-9 by a few atomic bonds. This molecular difference causes Delta-8 to bind less tightly than Delta-9 with the CB1 receptors present throughout the human body. These receptors are part of the endocannabinoid system, a network of receptors that control experiences such as mood, sensations, pain or stress. As a result of binding less firmly, the high is more subtle. 
"We are excited to offer Delta-8 because it mirrors the effects and sensations of regular cannabis without the possible negative effects of a higher psychoactive potency," said Alaina Eyler, sales associate of Tallulah CBD +Juicebar.
In store and online the following Delta-8 products are available: vape cartridges, pre rolls, dabs, distillate, moon rocks, gummies, flower, oil tinctures, and a pain roll. The cartridges will be available in both sativa and indica strains, and will contain non-detectable levels of delta-9-THC.
With safety and product quality being top priority, Tallulah puts QR codes on every product, which provides lab test results and a list of what composes each option. The knowledgeable and friendly staff loves talking about products and helping customers find the merchandise that best suits their needs. 
"Delta-8 is different from CBD because it offers more of the fun effects of cannabis while still being used as a sleep aid, anti-anxiety, pain relief, and an appetite stimulant," said Eyler. 
Tallulah CBD + Juicebar offers the most impressive selection of Delta-8 products, at varying price points, in Tallahassee. You must be 18 years of age to purchase, but no medical card or prescription is required. 
Alongside Delta-8, Tallulah carries CBD and hemp concoctions, including oral and topical oils, patches, tinctures, creams, massage oils, coconut oil, olive oil, snacks, gummies, honey, coffee, ice cream and more. The juice and beverage bar is always serving up tasty treat-yourself libations. Don't forget about your furry friends when stopping in, check out the impressive pet selection. New to the store, is the glass cave, which features locally made glass and smoking apparatuses. 
Whether you want to sink into the familiarity of CBD or try Delta-8 in the new year, Tallulah CBD + Juicebar promotes community inclusivity and a peace of mind when purchasing their products. 
To learn more about Tallulah and Delta-8 visit: TallahasseeCBD.com.