Thank You for Tallahassee Top Singles 2018
We're appreciative of our sponsors and the singles who have participated in this year's event.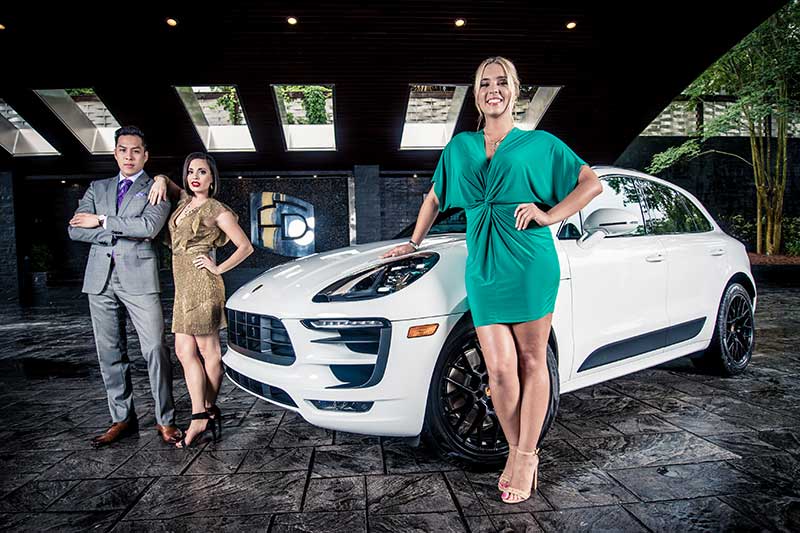 High style, high energy and high hopes are just a few adjectives to describe the 19 men and women selected to rock the Donald L. Tucker Civic Center stage on July 14.
This dynamic and philanthropic group have the goal of raising the largest amount yet for charity. Help them reach it and exceed it on the hottest night of summer.
Thank You
A photo shoot with one subject is a lot of work, but a photo shoot with 18 subjects, all with varying personalities and styles, is a feat all its own.
Tallahassee Magazine's most demanding photo shoot of the year includes: selecting clothing and pairing it with fine jewelry, hairstyling and makeup, a beautiful location, perfect lighting and a luxury car — all while keeping everyone fed, hydrated, comfortable and having fun.
For these stunning images, we have an incredible team to thank …
Capital Eurocars: The photo shoot wouldn't be complete without the gorgeous 2018 Porsche Macan GTS we borrowed thanks to the generosity of Crawford Adkins of Capital Eurocars.
Nic's Toggery: The clothing experts at Nic's Toggery ensured that each man looked debonair and dapper in the most stylish suits of the season. We thank you, as do our readers!
Elle Market: Owner Carrie McNeill and fashionista Courtney Dunham helped each lady feel confident and beautiful by styling them in on-trend attire. We greatly appreciate their style savvy and continued partnership.
Fuel Salon + Store: For the ninth year in a row, this team excelled in making our Top Singles camera-ready by doing hair and makeup. Owners Sherrie Clark and Laura Brewer, as well as their stylists, carefully selected each look to further enhance each single's good looks.
The Gem Collection: The jewelry selection experts at The Gem Collection provided the stunning sparklers and irresistible arm candy. Thank you, Don and Dorothy Vodicka, for providing the dazzling jewels each of the Top Singles wore.
Hotel Duval: Location, location, location! And oh my, Hotel Duval provides the city's premier locale, overlooking downtown Tallahassee as the epitome of luxury. We are grateful to the accommodating staff for displaying wonderful hospitality throughout the day. A special thank you to Arthur Huynh, Hotel Duval General Manager, and Melissa Cleveland, Director of Sales, for their expert assistance.