Tallahassee Comes Together to Support Deserving Women
Ladies Night-Masquerade to Benefit Dress for Success Tallahassee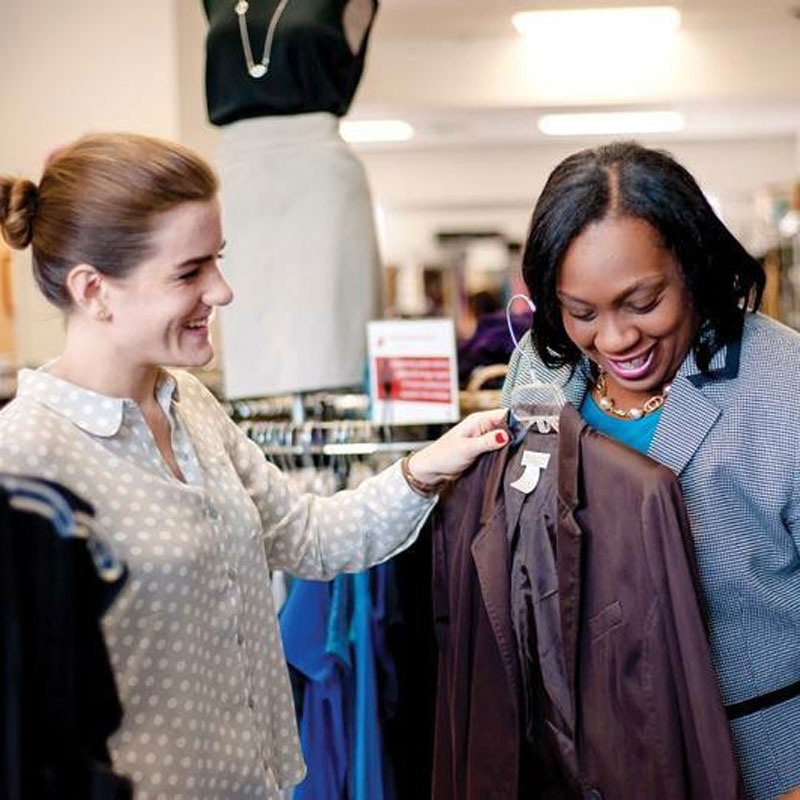 Think back to your last job interview. You organized your resume and work samples and very carefully and thoughtfully picked out what you wanted to wear. You wanted to look professional, intelligent and personable. You took the time to do so because you knew that a good first impression was just as important as your resume.
For many women, picking out what to wear the night before an interview never happens. Not because they don't care about how they look, but because they don't have the clothes with which to put together the perfect interview outfit.
That's where Dress for Success Tallahassee, an organization run by women who understand the importance of a first impression, comes in. Their mission is to equip women with the resources to find employment and stay employed. And do it all with confidence. They provide clothing, shoes, jewelry, purses, and other resources, free of charge, to disadvantaged, unemployed and underemployed women in the Tallahassee area.
But they need your help. Donations of gently used, professional clothing are necessary to their mission and so, too, are monetary donations.
So grab your best girlfriends, neighbors, and colleagues, throw on your knock-out little black dress and join the women of Tallahassee Dress for Success at Mint Lounge on Oct. 29 from 7 to 10 p.m  for their annual "Ladies Night." The event raises money and awareness for the organization to enable it to help even more women in our community. This year's theme is Masquerade.
Enjoy champagne, wine and specialty drinks, gourmet food and can't-miss entertainment while empowering women to achieve career goals and improving the quality of life of families and future generations.
Dress for Success thanks its generous and indispensable event sponsors: 850 Magazine; Bedfellows; FIT Weight Loss; G5 Engineering Solutions; Healthy Solutions; Hill, Spooner, Elliott, Metz, Husband & Daughton; On 3 Public Relations; Priscilla Tharpe, LLC; Southern Compass Outfitters; Sunshine Health; Tallahassee Magazine; Tallahassee Woman; Thomasville National Bank; TRS; Walmart and WCTV.
Tickets for Ladies Night-Masquerade may be purchased at Tallahassee.dressforsuccess.org. Tickets are $75 in advance and $100 at the door.
EVENT DETAILS
What: A masquerade-themed event to benefit Dress for Success Tallahassee
When: Oct. 29, 2015, 7 p.m. to 10 p.m.
Where: Mint Lounge
215 West College Ave.
Tallahassee
Why: Proceeds will go directly toward costs associated with operating the Dress for Success Tallahassee boutique.
Tickets: $75 in advance and $100 at the door, Purchase online at Tallahassee.dressforsuccess.org