Superior Homes, Competitively Priced
Affording homebuyers a relaxed lifestyle of comfort and elegance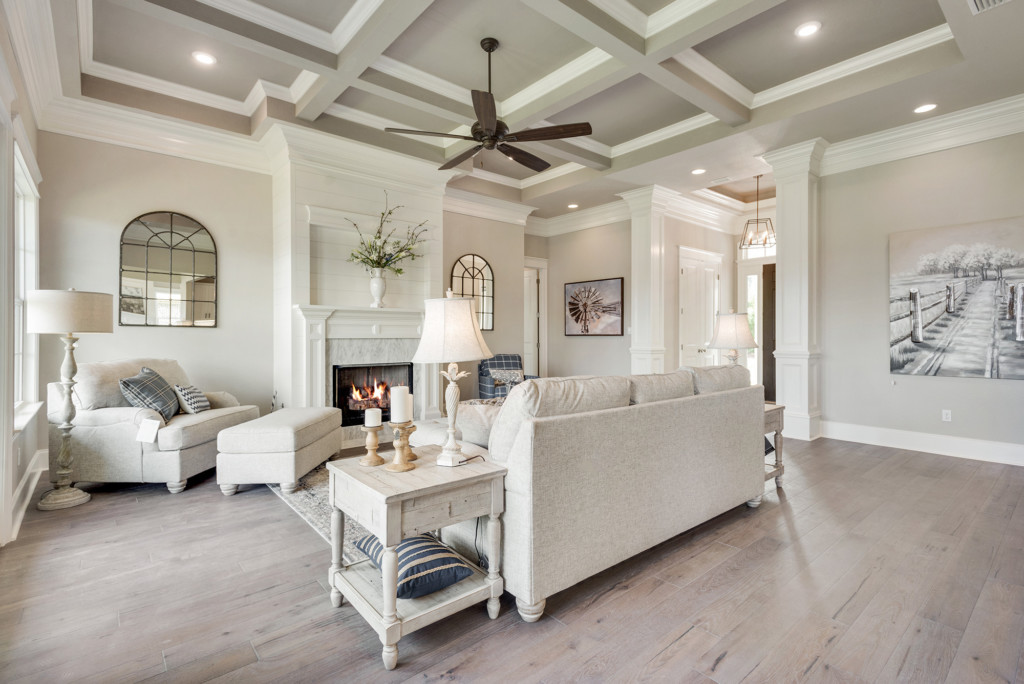 The team at Tallahassee Homes is uniquely qualified to make the home-buying experience smooth, efficient and satisfying.
Their repeat customers will attest to how they inspire confidence, given their combined 80 years spent selling and building homes in Tallahassee's most desirable neighborhoods from the Meadows at Oak Grove to Bull Run and from The Retreat at Mahan to Southwood.
Tallahassee Homes' philosophy is straightforward: to build competitively priced homes of superior quality that afford homebuyers a relaxed lifestyle of comfort and elegance.
That approach enabled Tallahassee Homes to win multiple honors in the 2018 Tallahassee Builders Association Parade of Homes, including Best of Show, the Realtor's Choice award and the Florida Green Building Coalition's green building award.
At the 2019 Parade of Homes, Tallahassee Homes won the Consumer's Choice Award, a reflection of its commitment to carefully listening to customers and embracing their suggestions.
"What sets us apart is we live in our communities and live among our homeowners," said Porter Chandler, who founded Tallahassee Homes with Rick Singletary after meeting his future business partner in real estate school.
"We adapt to what our customers want and need, always striving to improve our building plans and add new features in order to raise the bar."
Tallahassee Homes started more than 30 years ago with starter homes.
Today, it offers homes ranging in price from $240,000 to $800,000.
All of them, however, offer award-winning finishes and designs, meaning that homebuyers can choose among models without sacrificing quality.
Tallahassee Homes has placed homebuyers in starter homes and later in upgrades.
"We establish professional and personal relationships with our customers," Chandler said. "It's an honor to be a part of their changes and growth."
The new home specialists at Tallahassee Homes offer expert advice on customizations and contracts and answer any questions customers may have.
The highly experienced construction team uses industry-leading materials in delivering fine craftsmanship backed by the best home warranty in Tallahassee.
"Personally, my greatest satisfaction comes from driving through the completed neighborhoods and seeing happy homeowners, as well as the street scenes that we create," Singletary said.
For first-time homebuyers and veteran homebuyers, Tallahassee Homes builds scenes consistent with their dreams.   
Tallahassee Homes
8200 Dancing Shadow Court, Tallahassee, FL  |  (850) 545-8491