Streaming Arts Fest This Wekend!
Cellist Khari Joyner and Violist/Violinist Amadi Azikiwe performing at the 2021 Afro-Caribbean Arts Fest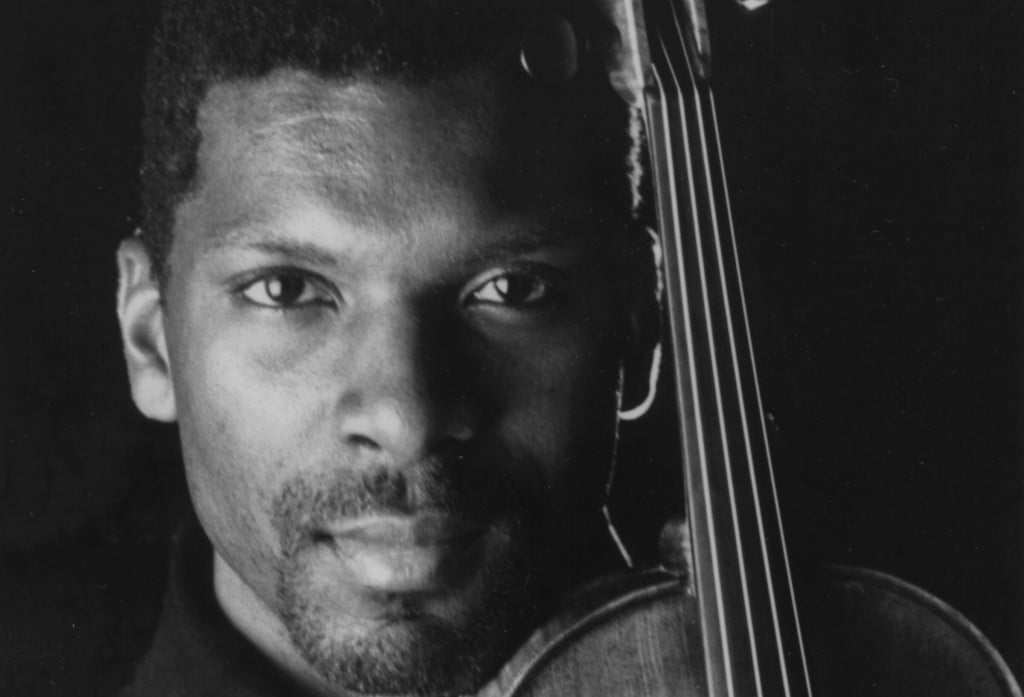 On February 19 and 21, 2021, cellist Khari Joyner and violist/violinist Amadi Azikiwe will perform at the streaming Afro-Caribbean Arts Fest, respectively. For tickets, please visit javacyaarts.com.
Khari Joyner – February 19, 2021 – Special Guests Javacya Symphony Sextet Virtual
Open at 6:30 Pre-concert talk at 6:40 – Prelude by acclaimed pianist, Joseph Williams
Described by the New York Classical Review as "one of the most exciting young musicians on the classical scene".
Dr. Khari Joyner has a following nationally and abroad as a versatile soloist, chamber musician, and ambassador for the arts. He has made numerous guest appearances with orchestras and ensembles worldwide, including two Saint-Saëns Cello Concerto's performances in A Minor and Tchaikovsky's Rococo Variations with the Atlanta Symphony Orchestra. Joyner has also performed for President Bill Clinton and in the Oval Office for President Barack Obama.
A passionate advocate for the music of the 21st century, Joyner has collaborated and provided concerts performances of works by prominent composers such as Tyshawn Sorey, Carman Moore, Kaija Saariaho, Magnus Lindberg, among many others. He has also received a career grant from the Leonore Annenberg Fellowship Fund. An active chamber musician and one of the founding members of the Altezza Piano Trio, Joyner has performed a guest at the Ritz Chamber Players, Chamber Music Society of Central Virginia, Highlands-Cashiers Chamber Music Festival, Fontainbleau Music Festival, Sibelius Academy's "Creative Dialogue" residency in Santa Fe, and on WQXR as a part of the Midday Masterpieces series. A graduate of Juilliard's prestigious Doctor of Musical Arts program, he has continued to serve as Teaching Assistant to his former teacher Joel Krosnick. He pursued a mathematics concentration in an exchange program with Columbia University while studying at Juilliard's Accelerated BM/MM program. Joyner has also collaborated with choreographers and actors. Mr. Joyner almost snagged the role of the young Nathaniel Ayers as part of the Hollywood film The Soloist.
Currently, Dr. Joyner is a member of the cello faculty at Mannes Prep and a Teaching Assistant at the Julliard School of New York. Teaching Assistant at The Julliard School and involved in the 2021 Teaching-Artist Residency program at Javacya Arts Conservatory.
Mr. Amadi Azekiwe – February 21, 2021 – Special Guests Bryce Looney
Virtual Doors Open at 6:40
Prelude, Javacya alumni, Joshua Henderson
Postlude, Javacya Elite Chamber Orchestra
Acclaimed violist, violinist, and conductor Amadi Azikiwe has been heard in recitals in major cities throughout the United States and abroad. Currently, Mr. Azekiwe is a faculty member at The New School-Mannes School of Music College of Performing Arts in New York. He is the Music Director of the Harlem Symphony Orchestra, the Community Engagement Director of the Harlem Chamber Players, and a member of the Pressenda Chamber Players.
Azikiwe serves on the primary lesson faculty in the String Department, collaborating with students and faculty across the college in a wide range of special projects, productions, and courses.
Amadi Azikiwe has been heard in recitals in major cities throughout the United States such as New York, Boston, Cleveland, Chicago, San Francisco, Pittsburgh, Houston, Baltimore, and Washington, D.C., including an appearance at the U.S. Supreme Court. Azikiwe has also been a guest of the Chamber Music Society of Lincoln Center at the Alice Tully Hall and the Kennedy Center. Abroad, he has performed throughout Israel, Canada, South America, Central America, Nigeria, India, Japan, and Hong Kong.
As a soloist, Azikiwe has appeared with the Prince George's Philharmonic, Delaware Symphony, Virginia Symphony, North Carolina Symphony, Fort Collins Symphony, Virginia Beach Symphony, Roanoke Symphony, Winston-Salem Symphony, Western Piedmont Symphony, Salisbury Symphony, the Gateways Music Festival Orchestra, the City Island Baroque Ensemble of New York, the National Symphony of Ecuador, and at the Costa Rica International Music Festival.
As an orchestral musician, he has appeared with the New York Philharmonic, Indianapolis Symphony Orchestra, and principal guest violist of Canada's National Arts Centre Orchestra.
After completing his studies with his mother, a native of New York City, Azikiwe began training at the North Carolina School of the Arts as a Sally Peck student. His studies continued at the New England Conservatory with Marcus Thompson and Atar Arad at Indiana University.