Spotlight: Handmade wreaths
Buy a Wreath, Support Our Seniors. Join us for "Deck the Halls" a holiday fundraiser to benefit the Tallahassee Senior Center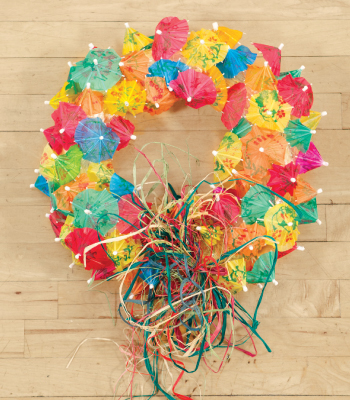 Photo by Scott Holstein
(clockwise from top left) "Berry Christmas" by Gert Ladd; "Stained Glass Christmas Candy" by Ruth Nickens; "Cardinal Feather Haven" by Kathy Wilson; "Plum Dove on Grapevines" by Leslie Puckett; "Nest of Pinecones" by Rosemary Ferguson.
Wreaths symbolize good will, peace and unity and you can buy one, two or more to welcome guests to your home at "Deck the Halls: A Celebration of Wreaths," a holiday fundraiser to benefit the Tallahassee Senior Center on Nov. 30.
Guests are invited to bid in a silent auction to win one of more than 100 wreaths created by local artists, businesses and community supporters of the Senior Center. Or they can pay a "buy-it-now" price and be assured of getting the design they desire.
Wreaths aren't the only items being auctioned at the evening event, which begins at 6:30 p.m. Attendees can bid on memberships, massages, gift certificates, jewelry, vacation stays, community event tickets and half or full days with local celebrities. There will also be cash giveaways. A $35 ticket to the annual holiday event also includes live entertainment from the Deborah Lawson Band and a variety of catered food stations. There will also be a cash martini bar.
There will be an early-bird preview at "Wreaths and Sweets" on Nov. 2 from 6–8 p.m. at the Senior Center. You'll get a sneak peak at the variety of Christmas wreaths created for "Deck the Halls," as well as designs for other seasons and holidays, memorials and everyday use.
All proceeds from the event benefit the Senior Center's programming efforts. The Senior Center provides programs, activities and services to citizens older than 55 in the Tallahassee area and is located at 1400 N. Monroe St. For tickets or more information call (850) 891-4008 or visit talgov.com/seniors.