September/October 2015 Agenda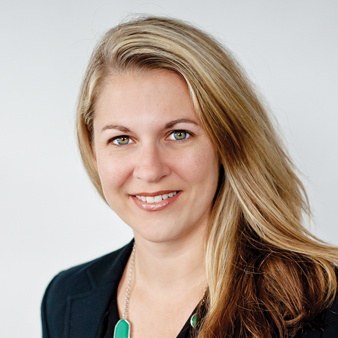 Additions & Transitions
▪ Leigh Jenkins, CPA, is the new assurance-services department manager at Thomas Howell Ferguson, P.A. Jenkins, a Gulf Breeze, Florida, native, has provided assurance, consulting and other accounting/financial services for 11 years. Allison Harrell, a shareholder with the firm, has been appointed to the North Florida Outreach Fellows Program of The Jim Moran Institute for Global Entrepreneurship at Florida State University. The program is a group of professional and scholarly individuals from different backgrounds and professions who share their knowledge and expertise assisting small-business owners and nonprofit leaders over a yearlong period.
▪ Fiore Communications recently hired Robby Cunningham, APR, as senior account manager to oversee major client activities and provide strategic content development. Cunningham is a Florida native and award-winning communicator with an extensive background in executive-level government communications, crisis management and media relations. He has nearly 17 years' experience in state government and served primarily as communications director in several agencies under five governors. The company also announced the opening of its first satellite office in Duluth, Minnesota. Liz Kossakowski, digital marketing strategist, is managing the new office and will continue providing services such as strategic website content and social media management.
J. Cameron Yarbrough has joined the business law firm Gunster as a government affairs consultant in Tallahassee. Before joining Gunster, Yarbrough was president of Yarbrough & Associates, a governmental advocacy firm. In his 20 years of work as a governmental consultant, he has been in many positions within the Governor's Office, as a legislative liaison for the Florida Department of Business and Professional Regulation and a legislative director for the Department of Management Services.
▪ Vicky Shetty, CTP, has been named vice president and regional treasury solutions officer by Ameris Bank. She will work with business clients to provide customized treasury management solutions to help optimize their working capital and liquidity needs. Before Ameris Bank, Shetty worked for SunTrust Banks for 17 years as vice president and treasury sales officer for North Florida. She has also worked for Bank of America and Merrill Lynch, and during the course of her career has earned the designation of Certified Treasury Professional.
▪ Gulf Winds Federal Credit Union, with offices in Tallahassee, Crawfordville, Pensacola, Cantonment, Gulf Breeze, Atmore, Brewton and Milton, has received a 5-Star Superior rating now for 84 consecutive quarters. This coveted rating puts Gulf Winds into an elite club consisting of the strongest credit unions in the nation. By achieving this rating for so many quarters, Gulf Winds has earned an even more elite status of Sustained Superiority. Fewer than 10 percent of the nation's credit unions can claim this distinction.
▪ Courtney Schoen was recently appointed coordinator of Tallahassee's Think About Personal Pollution (TAPP) program, which focuses on educating people about how they can make a difference in keeping our lakes and streams cleaner and free of pollution. Schoen earned her bachelor's degree in environmental science from the University of North Carolina at Asheville and moved to Tallahassee 11 years ago to work for the Florida Department of Environmental Protection's Water Resource Management section. She spent several years as an ecologist for a local environmental consulting firm before returning to graduate school at the University of Florida, where she earned a master's degree in ecological restoration.
▪ A third of the attorneys at Messer Caparello, P.A. in Tallahassee were recently named 2015 "Super Lawyers" by Super Lawyers magazine, including shareholders Dominic M. Caparello, Mark Herron, William P. Dillon, Robert J. Telfer III, and Gigi Rollini. Meanwhile, associate Melanie R. Leitman has been named a Super Lawyers "Rising Star." Honorees are picked through a competitive process of peer review and independent research into professional achievement, credentials, competence, experience, professional activity, pro bono work, honors and recognitions.
▪ Leon County Commissioner John Dailey recently completed the Advanced County Commissioner certification program, offered by the Florida Association of Counties during its 2015 Annual Conference and Educational Exposition in St. Johns County. The ACC program is a way for commissioners to enhance the skills and knowledge relevant to a commissioner's responsibilities. Dailey follows in the footsteps of Commissioner Jane G. Sauls and Commissioner Bryan Desloge who also graduated from the Advanced County Commissioner program. At the recent conference, Desloge was honored with the Presidential Advocacy Award for being instrumental to the FAC during the recent legislative session. He visited the capitol throughout session to help educate legislators on the impact of the county's priority issues such as juvenile detention and Medicaid. In related news, Leon County Administrator Vince Long was elected president of the Florida Association of County Managers.
▪ Jeffrey W. Askins, CFP, an LPL Financial-affiliated advisor at Six Pillars Financial Advisors, has been recognized as a top financial advisor and named to LPL's Director's Club. This is based on where the advisor's annual production ranks among LPL's approximately 14,000 registered nationwide advisors. Six Pillars is a wholly owned subsidiary of First Commerce Credit Union. LPL Financial, a wholly owned subsidiary of LPL Financial Holdings Inc., is a leader in the financial advice market and the nation's largest independent broker-dealer since 1996.
▪ Will Davis is now senior lender and vice president of commercial lending at Centennial Bank. Davis, who's worked there for five years and has 12 years experience in banking and finance, previously held the title of commercial loan officer. In his new role he'll have oversight over the bank's commercial lending team in the Tallahassee/Quincy market.
▪ Park Broome, former business services executive at First Commerce Credit Union, recently joined the staff of Centennial Bank as vice president, commercial lending. His new job responsibilities include managing a commercial loan portfolio and providing financing to business customers. Broome has 15 years experience in banking and finance.
Awards & Accolades
▪ Sachs Media Group Senior Account Executive Zoe Linafelt was recently named a national "PR Champion" by the PR Council, one of only 26 public relations professionals in the nation chosen for this honor. A full-time member of the Sachs Media Group team, Linafelt was previously an intern but quickly came into her own as a talented writer, editor and strategic planner. In her five years working at Sachs Media Group, she has become an accomplished project coordinator, video producer and event planner.
▪ Bevis Funeral Home was recently named the "Chamber Business of the Year" by the Greater Tallahassee Chamber of Commerce. The annual Chamber Awards recognize businesses for their outstanding achievements and contributions to the community. Of the original 60 businesses nominated in six categories, 18 were chosen as finalists with one winner in each category. The six category winners then competed for the overall award.
▪ The City of Tallahassee Underground Utilities department was recently awarded The Governor's Sterling Award for 2015. For 23 years, the prestigious award has recognized organizations and businesses in Florida that have successfully achieved performance excellence within their management and operations. Tallahassee's Underground Utilities department has 376 employees and is one of the largest municipal departments. It has made use of technology and innovation to become a highly efficient leader in the utility industry. The city's cost of reclaimed water in 2014 was $140.58 per million gallons, substantially lower than the Florida Benchmarking Consortium average cost of $236.05. The department consistently operates in full compliance with federal and state regulations and is a frequent recipient of operating performance recognitions.
▪ The City of Tallahassee's Growth Management department is one of the best in class, according to Harvard University, thanks to its Residential Money Back Guarantee Program. It was cited as a Top 25 Program out of more than 500 entries in the Innovation in American Government Competition. The program, which applies to new one- and two-family building permits, was designed to address concerns about being more business-friendly and managing uncertain permitting timelines. Customers are guaranteed a seven-day (business days), on-time review for initial building permit applications or all money is refunded.
▪ Wallace Knight of Leon County's Apalachee Tapestry Magnet School of the Arts and Thomas Speight of Jefferson County Middle/High School were among eight educators from around the state to be recognized with Governor's Shine Awards during a recent Cabinet meeting. Knight is a fifth-grade mathematics and science teacher and STEM coordinator. Speight has taught U.S. and world history in the Jefferson County school system for 12 years.
▪ Georgia-Pacific's Foley Cellulose mill in Perry recently donated $12,500 to the Boys and Girls Club in Taylor County. Thanks to this support, the club will be able to help 200 young people every day. All told, Boys and Girls Clubs serve nearly four million young people annually, through membership and community outreach, in some 4,000 club facilities throughout the country and Boys and Girls Club of America-affiliated Youth Centers on U.S. military installations worldwide.
▪ Leon County Government recently received 11 national awards from the National Association of Counties for outstanding county programs and services. Leon County's 9/11 Day of Service and Remembrance received highest honors as Best in Category. This program encourages residents to volunteer and give back to the community as a way of remembering and honoring the sacrifices made on Sept. 11, 2001. More than 4,400 hours of service were donated to military veterans, low-income seniors, individuals with disabilities and families of active-duty military by 976 volunteers over the past four years alone.
▪ Tallahassee lawyer and lobbyist Reggie Garcia's book, "How To Leave Prison Early: Florida Clemency, Parole and Work Release" (Laurenzana Press), has garnered 22 gold five-star reviews on amazon.com and been in the Top 100 of Criminal Procedure Law books.
▪ Christy Crump, director of operations with the Florida Restaurant and Lodging Association's Regulatory Compliance Services, was recently elected to serve her second term as president of the Florida Federation of Business and Professional Women. The organization facilitates opportunities for women to advance their career goals, earn higher and equitable salaries, build stronger businesses, establish rewarding careers, and balance work and personal life.
▪ Rick Feldman, certified public accountant, was recently hired by accounting and consulting firm James Moore as a senior consultant in the Accounting and Controllership Services department. Feldman had previously served as an accounting services manager for the City of Tallahassee and supervised more than 30 employees. He administered the process for year-end audit and state financial reporting and ensured accounting compliance with various federal, state and local regulatory requirements. Feldman also maintained internal controls that safeguarded resources, reliability of financial information and compliance requirements. At James Moore, Feldman will be responsible for advanced bookkeeping and accounting services for the firm's business and nonprofit clients.
▪ Barbara Wills, former assistant superintendent of Leon County Schools, is the new vice president of administrative services at Tallahassee Community College. Feleccia Moore-Davis, previously the vice president for instruction at Lone Star College-CyFair in Houston, is TCC's new provost. Audrey Mathews has accepted a position as the director of human resources at TCC. Mathews was previously the employee relations manager at the Florida Department of Revenue's Office of Workforce Management.
— Compiled by Jason Dehart