2022 Medical Profile: Sanitas Medical Center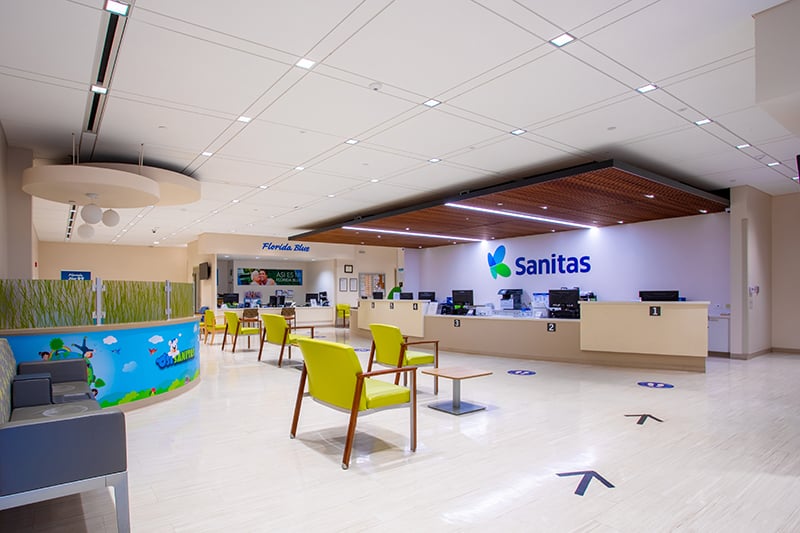 Sanitas Medical Center will be introducing four new, advanced primary care centers in Tallahassee as early as December 2022.
Sanitas Medical Center has a direct relationship with Florida Blue insurance, an arrangement that ensures that patients can afford comprehensive medical care —often at a $0 copay.
"With convenience and cost of care being the two most prominent deterrents for receiving medical care, Sanitas helps break down those barriers," said Dr. Venis Wilder, Sanitas Regional Medical Director.
Sanitas Medical Centers will offer services including preventive care, walk-in care, chronic condition management, lab work, diagnostic imaging services, therapy services through the Be Well mental health program and more. In addition, patients have access to the mySanitas app where over 50 dedicated staff doctors and nurses provide care 24/7, on-demand and at no cost.
As a result of all services being in one center, plus virtual care, wait times are reduced and patients don't have to travel around town to attend various appointments.
The four locations are strategically placed throughout Tallahassee. The Sanitas care team has been doing research to determine the unique needs of each neighborhood.
"We intend to get a pulse on what the community wants and needs," Dr. Wilder said. "Such a wealth of knowledge already exists in Tallahassee, and we are here to expand that fabric and connection to healthcare within the community."
Sanitas takes care to hire physicians who are committed to compassionate and culturally sensitive care. Each doctor focuses on diagnoses with an evidence-based treatment plan.
Care coordinators are on staff to help patients navigate the system and connect with the resources that can best address their individual needs. This service puts people in touch with the care they need when they need it.
"Sanitas physicians and staff always have a strong sense of who their patients are, which assures patients that they are heard, cared for and supported, bringing value to the community," said Dr. Wilder.
---
Killearn – 1415 Timberlane Road | South Tallahassee – 5032 Capital Circle SW
Apalachee – 904 E. Lafayette St. | North Monroe – 2415 N. Monroe St.
---