Rooted in Rosehill
Neighborhood celebrates Tallahassee's natural beauty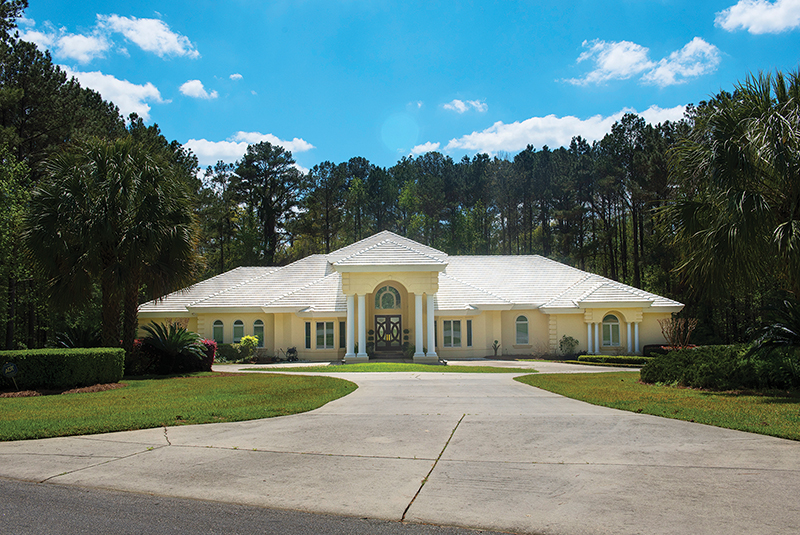 A first impression speaks volumes, and Rosehill immediately speaks to Tallahassee's timeless beauty with its verdant, canopied entrance. The winding, tree-lined drive gives way to one of Tallahassee's most aesthetically pleasing and coveted neighborhoods.
"Rosehill has a very proactive homeowners' association that is geared toward maintaining its beauty and integrity for years to come," said Realtor Yvonne Howell of Coldwell Banker Hartung and Noblin Inc.
Rosehill beautifully reflects Tallahassee's natural heritage with its trees, plantings, serene bodies of water and associated wildlife.
This exclusive, gated and quiet community is bordered by North Meridian and Ox Bottom roads and is as safe as it is pleasant.
With its spacious lots, shade trees, lakes, trails and docks, Rosehill feels like it is well off any beaten path. Maclay Gardens, Meridian Park and Forest Meadows are practically in the backyard. Many of the homes are situated on two residential lakes, Lake Jane and Lake Elizabeth, which provide fishing, water activities and gorgeous views to take in with your coffee each morning.
"You can't help but to fall in love with the soaring oak trees and one of Tallahassee's prettiest lakes, Lake Elizabeth," said Realtor Hettie Spooner of Hill Spooner & Elliott Inc. "It is rare to find a gated community in Tallahassee, and then to have such beautiful, custom homes. I truly believe if you are a property owner in this area, you are exceptional."
Each home is unique in design and architecturally stellar. From palatial brick facades to stately columned structures, the homes vary in style with each offering noteworthy features. The homes are from 3,000 to 6,800 square feet in size and range in price from $800,000 to $2,500,000.
The delightful combination of picturesque scenery and lavish living results in low turnover rates and content residents. Families plant roots in Rosehill.