Return to Jane Austen's World This Holiday Season
Enjoy the performances at Emerald Coast Theatre Company this winter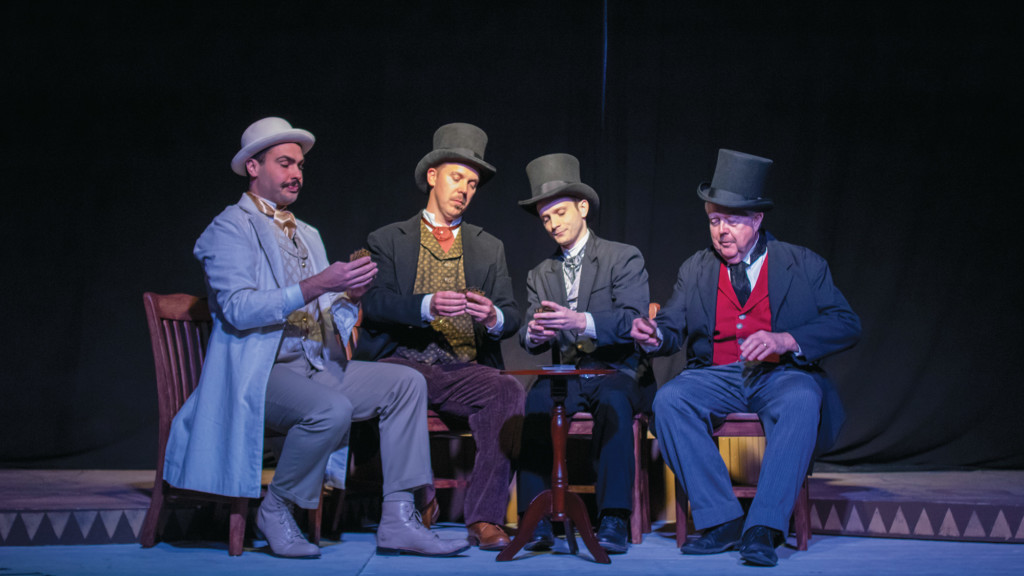 The Emerald Coast Theatre Company is excited to offer "Miss Bennet: Christmas at Pemberley" as this year's holiday production.
"Miss Bennet" is the inspired sequel to Jane Austen's novel "Pride and Prejudice," and the story continues with the Bennet family gathering together at an English country estate for Christmas in 1815, two years after the novel's ending.
This story focuses on an unlikely heroine, often-neglected middle sister Mary Bennet, who is not quite like her sisters and feels defined by her role as middle sister and obedient daughter.
When she meets an unlikely visitor, it sparks her quest for independence and hope for love — but not without complications.
Can Mary embrace her true identity and have her own happy ending or will she be held back by fear and the expectations of others?
"Pride and Prejudice" enthusiasts and newcomers to Austen's world alike can enjoy a glimpse into the lives of the Bennet family in "Miss Bennet: Christmas at Pemberley."
Lauren Gunderson (the most produced living playwright in America) and co-writer Margot Melcon thought up the play in 2013 during a six-hour road trip together and outlined the plot on Starbucks napkins.
Their goal was to provide a new holiday-themed program with familiar characters that captured what the holiday season truly feels like for them when they spend it with family — a quality they believed other holiday programs lacked.
The production is directed by Nathanael Fisher, who will be working with set designer and technical director Rebeca Lake, costume and props designer Anna Fisher and stage manager Phillip Padgett.
Anna Fisher is especially looking forward to the show and transporting the audience to Pemberley through set design and wardrobe.
"I'm thrilled to be working with our new technical director, Rebeca Lake, on this show," she said. "Our vision of this pre-Victorian era set includes quaint tree trimmings and an exquisite library.
We will be renting some gorgeous costumes from Glenn Breed at Wardrobe Witchery in Pensacola. This show will be a visual Christmas feast with the charm and wit to match."
Performances will take place Dec. 12–14 and 19–21 at 7:30 p.m. Performances will also take place Dec. 15 and 22 at 2 p.m. Educational field trips are available Dec. 13, 18 and 19 at 10 a.m.
All performances will take place at Emerald Coast Theatre Company, located at 560 Grand Blvd., Suite 200 in Miramar Beach.
Visit EmeraldCoastTheatre.org for more details, ticket sales and field trip booking information.