Raising Funds Fast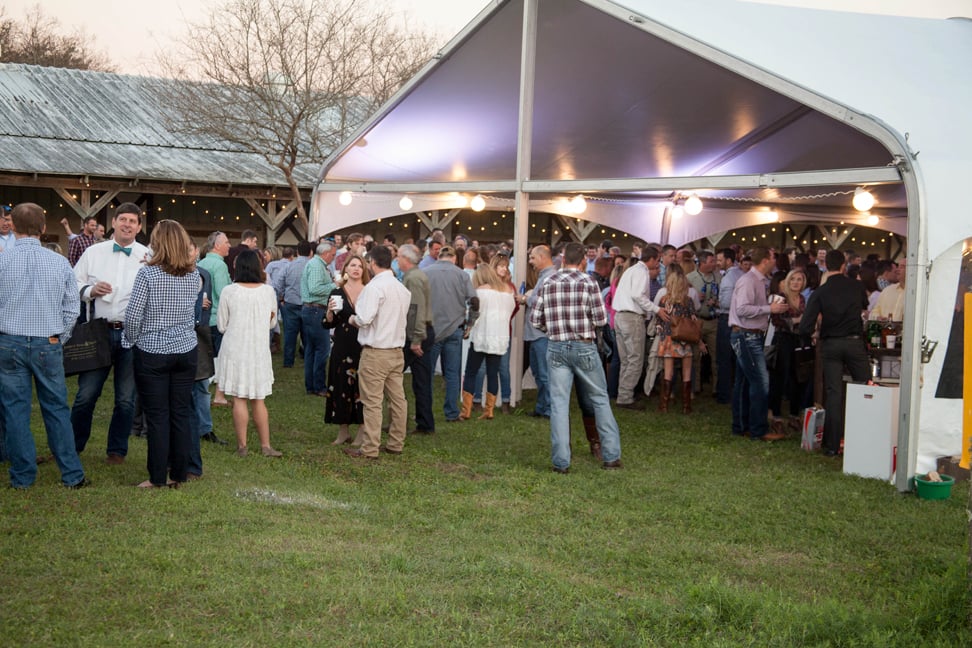 On February 25, more than 400 people attended Fast Cars and Mason Jars, which benefits Tree House of Tallahassee, an emergency shelter for abused and neglected children in our area.
The event space at Meridian Meadows, owned by Lisa and Gavin Phipps, was the perfect backdrop for the annual fundraiser, which was presented by Barrett, Fasig and Brooks and chaired by Fran Preston and Parker Sullivan. Local radio personality Jason Taylor shared his talents as emcee. Décor chair Katie Cowart and her husband, Jordan, created an elegant southern theme for the event, with farm tables, hydrangeas and magnolia garlands.
Attendees included the aforementioned individuals as well as Jen and Tracy Thacker; Sophie and William Smith; the Honorable Bobby Long and his wife, Jenna; Allison and Scott Harrell; Charles McDonald; Rian and Chris Meadows; Hettie Spooner; Monesia and Junious Brown; Sherry and Richard Wise; Jennifer and Rowdy Lawson; Angela and Jose Gonzales; Maria and Mark Yealdhall; Katie Shiver; Ashley and Chris Chaney; Sara and Slater Bayliss and Allie VanLandingham.