Proof Brewing Co. Surpasses Expectations
To them, community is the key to success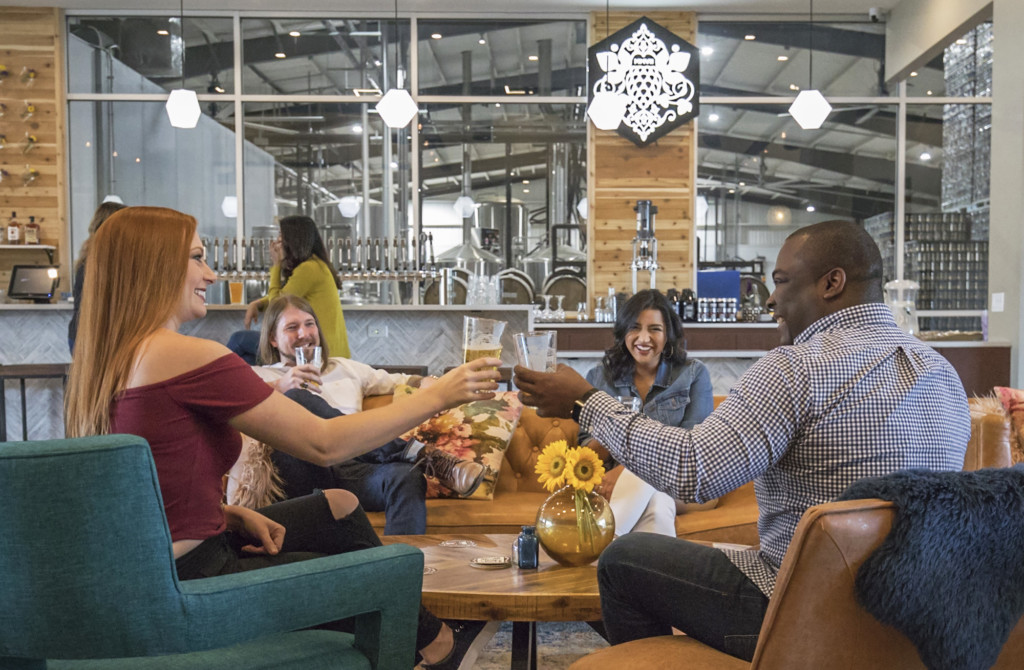 Your senses are tied to our strongest memories. For many Tallahassee residents and visitors, the taste of their favorite beer from Proof Brewing Co. evokes fond moments spent sipping with friends and family.
This sensation was exactly what Byron and Angela Burroughs hoped for when they began their venture into craft brewing in 2007.
The Burroughs began as craft beer retailers at their former Liquor Loft store, but they quickly realized that Tallahassee was in need of its own craft beer brewery — and they were just the right people to start it.
With a lot of research and even more passion, they opened Proof Brewing Co.'s first location in 2012. Within a year, they won multiple awards and expanded to a Railroad Square location in 2014.
Fandom rapidly grew resulting in their current building location on Monroe Street, which features more indoor and outdoor seating, meeting spaces and Proper, a brewpub serving tasty plates that pair perfectly with Proof's beers.
"This is our dream brewery," said Angela Burroughs. "To reach 10,000 barrels has always been my maximum dream. As we have physically expanded, the quality of our products has grown with us. The more we grow, the more we invest in our products and our community."
Byron Burroughs agrees. "We've taken everything people loved about our last location and surpassed it. We have the capacity to brew even more beer and even better beer while being as efficient and sustainable as possible."
Creating a sense of community and engaging with each customer is a core pillar of Proof's success and popularity.
Once on Proof's premises, you will experience nothing short of the best in customer service, high-quality brews, an inviting atmosphere and knowledgeable staff. In the tasting room, their goal is that you leave having learned something.
It is proven that their beer knowledge is exemplary — they rank among the state's top 10 in production, have won multiple awards and have been invited to festivals in Sweden and Spain later in 2019.
With bigger and better achieved, they have remained loyal to being local. Their donation methodology focuses on creating change on a local level by donating to and working with the likes of Hang Tough, Boys and Girls Clubs, Pace, Habitat for Humanity, Florida Fish and Wildlife and more.
"We believe in giving back to our community because we will never be able to thank Tallahassee enough," said Byron. "Breweries create and cultivate a sense of local appreciation."
Where other businesses take pride in being available in multiple states, Proof's intention has always been to promote business and pleasure right down the street, in their favorite city — Tallahassee.
"This is a Tallahassee-born and bred company, and we always want it to be the brand of Tallahassee," said Angela. "It fills us with gratitude that we have been able to create a brand that matters to an entire community."
Where to Find Them 1320 S. Monroe St. // (850) 577-0517 // ProofBrewingCo.com
Tasting Room Hours Mon 4 –10 p.m. // Tues–Thurs 4 p.m.–midnight // Fri–Sat 11 a.m.–1 a.m. // Sun 11 a.m–midnight