Professional Profile: Coldwell Banker Hartung
When you join Coldwell Banker Hartung, you become family.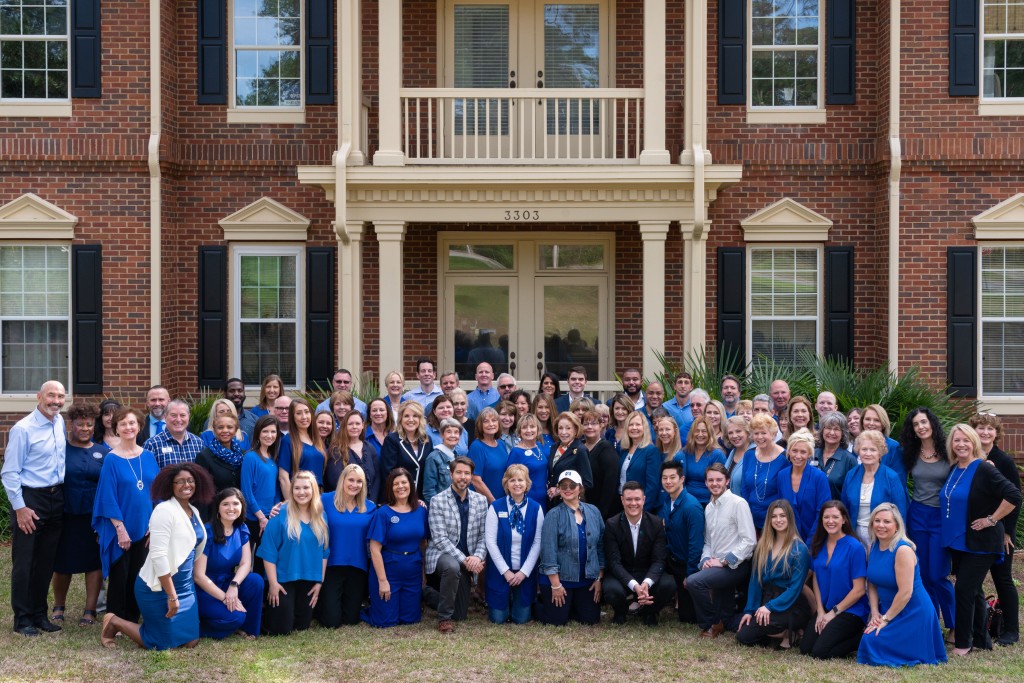 Our History in Brief For over a century, Coldwell Banker has stood for something unique in the world of real estate — a star shining bright and blazing with passion, integrity and a commitment to excellence. The North Star on our logo symbolizes two distinctive elements: a mark of excellence and a beacon that explorers have used to guide them to the place they cherish most — home.
Look to our North Star for a future of brilliant possibilities.
What services do you provide? We are a full-service real estate company servicing North Florida and South Georgia and specializing in residential sales, commercial sales and leasing, corporate relocation, and investment property sales.
What sets your business apart? First and foremost — integrity. Chip Hartung, the broker/owner, and our agents have built our business on high standards and principles. Our success is due in large part to the relationships we've built with our customers and the reputation we have earned and maintained.
Secondly, we operate with only full-time agents. This provides our company with highly experienced agents that are both committed to their career and helping our customers, whether it's selling their property or finding a place to call their own.
Lastly, our partnership with the Coldwell Banker brand gives our brokerage a national platform, which helps attract high quality agents, clients and customers. Coldwell Banker is 114 years old, and their practices are tried and true. Coldwell Banker Hartung has served the Tallahassee, North Florida and South Georgia area for over 40 years.
What is the goal of your company? Our mission has never wavered; to deliver the treasure of "home," ethically and honestly. Home is one of the most important things in our lives. The place we long for at the end of the day, the place that holds all we love and everything we cherish. And it is our mission to bring the joy of home to every one of our clients with unrivaled expertise, passion and energy.
What impact do you hope to make on the community? Working as a real estate agent, our community is our place of work. All of us at Coldwell Banker Hartung hope to make Tallahassee a better place by giving back to the place we call home.
We are proud to participate in many community events, volunteer programs, organi zations and fundraisers all over the Big Bend, such as: Adopt-A-Pet, the Joanna Francis Living Well, Christmas Connection, Second Harvest of the Big Bend, The Kearney Center, United Way, and many more.
What is the best part of working for your company? We pride ourselves on our family atmosphere. Real estate is a competitive business, but at Coldwell Banker Hartung, we encourage collaboration and teamwork. Experienced agents are willing to share knowledge with newer agents, while Chip and our managing broker, Joy Blomeley, continue to offer support through all transactions. When you join Coldwell Banker Hartung, you become family.
How do you measure success? According to broker/owner Chip Hartung, our success is measured by our reputation. We at Coldwell Banker believe that if you are going to do something, you should be the best at what you do. Never settle for average. Always be exceptional.
3303 Thomasville Rd  | (850) 386-6160  | CBHartung.com