Prime Plumbers
How Keith McNeill Plumbing became a community name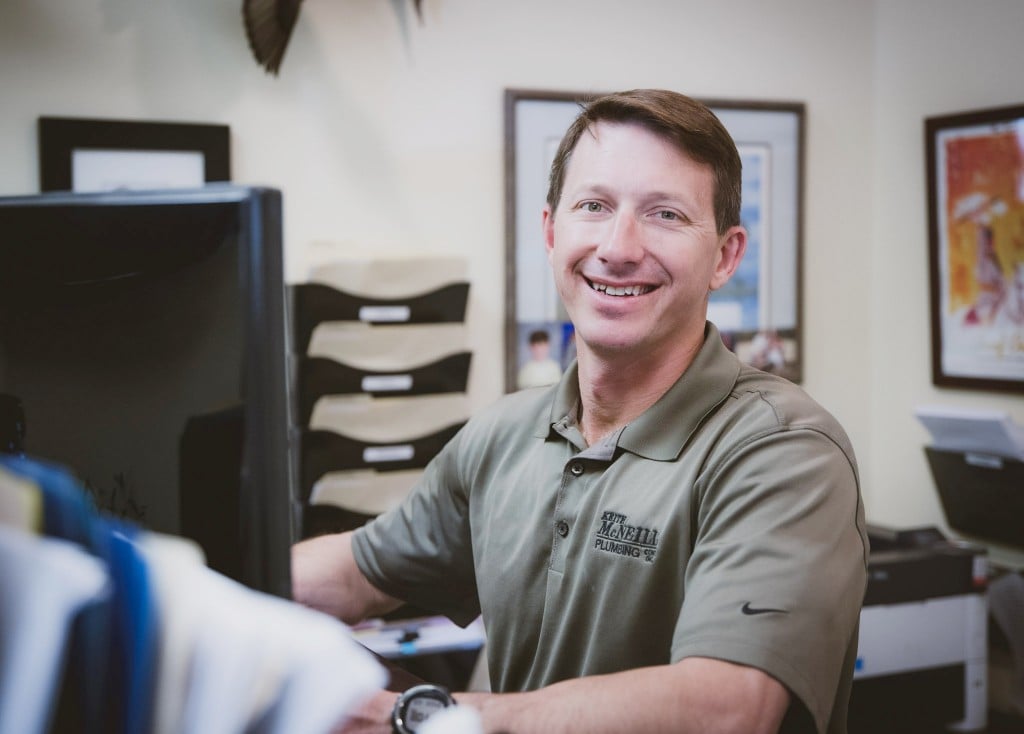 Plumbing is typically something that doesn't cross your mind until you suddenly need a plumber. When this occurs, you want a service provider that is reliable and puts the quality of their work above all. For many Tallahassee residents, there's no hesitation regarding whom they call —
Keith McNeill Plumbing is tried, true and trusted.
The company was founded in 1978 by Keith McNeill, who sought to provide full-service plumbing for residential, commercial and emergency services. His business addressed everything from in-home leaks to plumbing installations in new builds.
As a family-founded business, Keith's son Chase began working summers for his father from a young age until his college graduation. He pursued a career in new construction, and in 2005, went on to become the youngest state certified master plumber. In 2010, Chase purchased the business from his father, who still works for the company as one of the 80 plus employees.
Each plumber is licensed and insured, and Chase is a non-restricted master plumber in both Florida and Georgia. By listening to feedback to ensure admirable customer service and constantly seeking training in the best practices for quality work, they secure loyal customers.
Most often their service calls include drain clogs, leaks and water heating issues. In the many years in the business, they have witnessed odd, alarming and even comical items that have caused clogs. An expected culprit causing backed up sewer lines, that McNeill finds especially prevalent in Florida, are tree roots. In the construction realm, the company has installed plumbing in everything from hospitals to newly built Habitat for Humanity homes.
"What has set us apart all of these years is a commitment to the customer experience," said Chase McNeill. "We have a knowledgeable staff, efficient problem solving and we stand behind the character of our work."
Mcneill plumbing  N. MONROE ST.  |  (850) 562-5504  |  mcneillplumbing.com