Perfect Football Party Appetizer: Buffalo Chicken Dip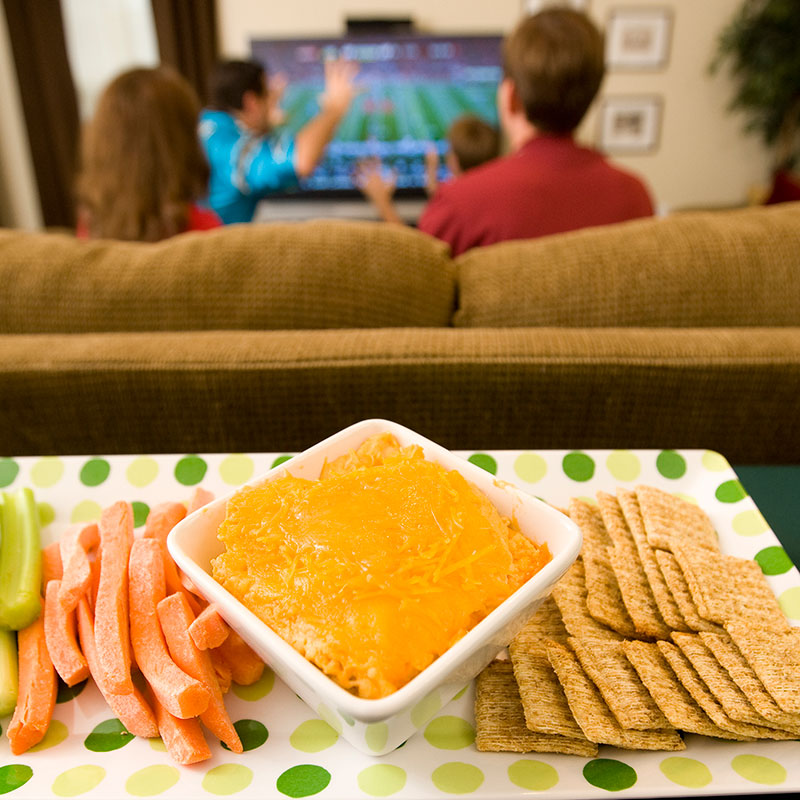 You know that crowd-pleasing snack that's always a hit with everyone when you're watching The Game? It used to be hot artichoke dip, but the new eat-it-till-it's-gone appetizer you'll want to feed the ravening horde at your Super Bowl party is Buffalo Chicken Dip. The recipe features all the fat- and calorie-laden things that make Buffalo wings so great to eat – chicken, blue cheese dressing and Buffalo sauce – then adds melted cheddar cheese to create a dip that goes great with crackers, nacho chips or celery sticks.
Here's the quick recipe, courtesy of the "Cooking with Springtime Tallahassee" cookbook: Shred or cube four cooked chicken breasts. Douse the chicken with 12 ounces of your favorite bottled Buffalo wing sauce and spread it in the bottom of a pan or ovenproof baking dish. Melt two 8-ounce blocks of cream cheese in a saucepan and mix in a 16-ounce bottle of blue cheese dressing. Spread that on top of the chicken and bake it uncovered in a 350-degree oven for 20 minutes. Top it off with 8 ounces of shredded sharp cheddar cheese and bake for 10 minutes more.
It's a great Buffalo wing experience – without the bones!