Osaka Japanese Hibachi Steakhouse & Sushi Bar
Cleanliness, service and quality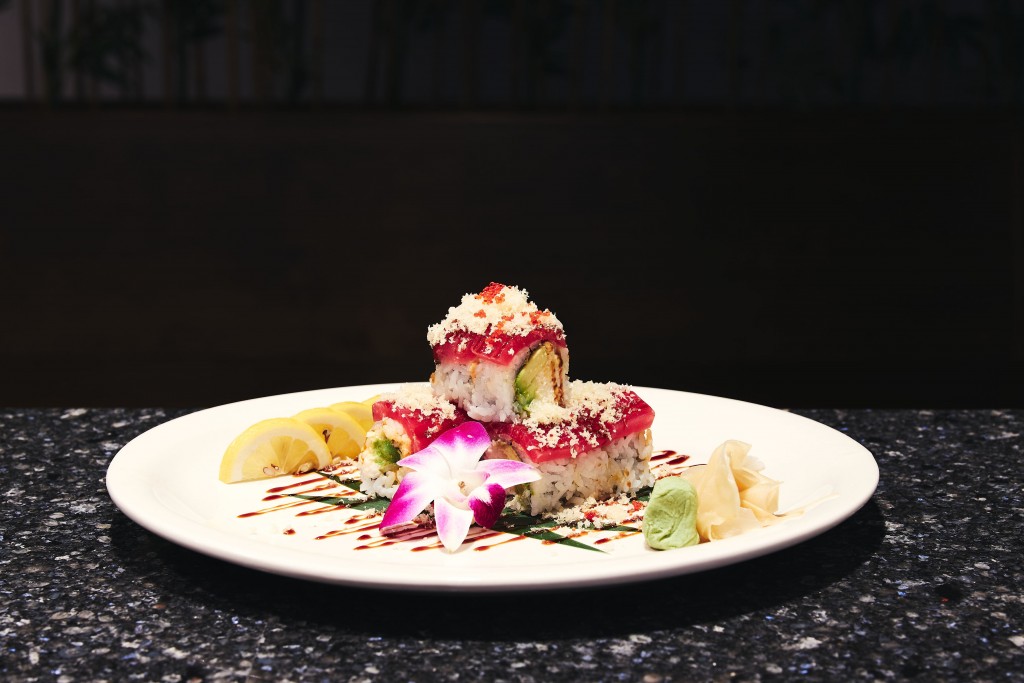 Osaka has been operating in the heart of Tallahassee for over two decades and was rebuilt earlier this year at a new location off Capital Circle in order to maintain a fresh, clean atmosphere for all customers and staff. From the conception of the Chous' first Osaka in 1990 to the rebuild, owners Michael and Annie Chou have always held true to three enduring values: cleanliness, service and quality. Over the years, they have grown into other markets and opened Osaka restaurants in both Panama City Beach at Pier Park and in the heart of Destin.
Open daily for lunch and dinner, Osaka offers hibachi, a full-service bar and Gulf-fresh sushi and sashimi from their expansive sushi bar, which is the heart of each of their locations. The exterior architecture of the buildings, surrounded by koi ponds and tranquil landscaping, will make you feel as if you're entering an authentic, local restaurant in Osaka, Japan.
The success of Osaka is due in large part to the commitment of Osaka's employees. The head chef in Tallahassee joined the team shortly after the restaurant opened nearly three decades ago, and the head sushi chef has been with Osaka for 15 years. This type of tenure in the restaurant business is quite rare but speaks to the consistency and loyalty that the Chous have established in the workplace. It also shows the high level of job satisfaction from the employees.
Whether you're seated at a hibachi table or at the sushi bar, the Osaka staff will make you feel like family. A show in itself, the hibachi room is filled with excitement, laughter and the delightful aroma of fried rice. It is the perfect space for all corporate events, special occasions and celebrations, and it offers seating for up to 100. If you're in the mood for something more intimate, step inside the sushi bar area to witness their meticulous handcrafted rolls filled with fresh caught seafood and farm fresh ingredients. The expansive menu allows guests to try something new during each visit along with their ever-changing sushi specials.
Over the years, Osaka has won numerous awards, including Best Sushi and Best Hibachi from the readers of Tallahassee Magazine as well as Best Asian Restaurant, Best Sushi and Best Hibachi by the readers of Emerald Coast Magazine. They've also been voted as the Best In Destin for Asian Cuisine by VIP Destin Magazine.
Visit OsakaHibachiAndSushi.com to find out more about booking your reservation for lunch, dinner or your next special occasion. Find Osaka Japanese Hibachi Steakhouse & Sushi Bar on Facebook and Instagram to stay up to date with the current specials, events and more.
Osaka Japanese Hibachi Steakhouse & Sushi Bar
1489 Maclay Commerce Drive, Tallahassee  |  (850) 900-5149  |  (850) 531-0222  |  theosakasteakhouse.com