New Vest with 42 Pockets Lets You Wear Your Carry On
What's in a vest?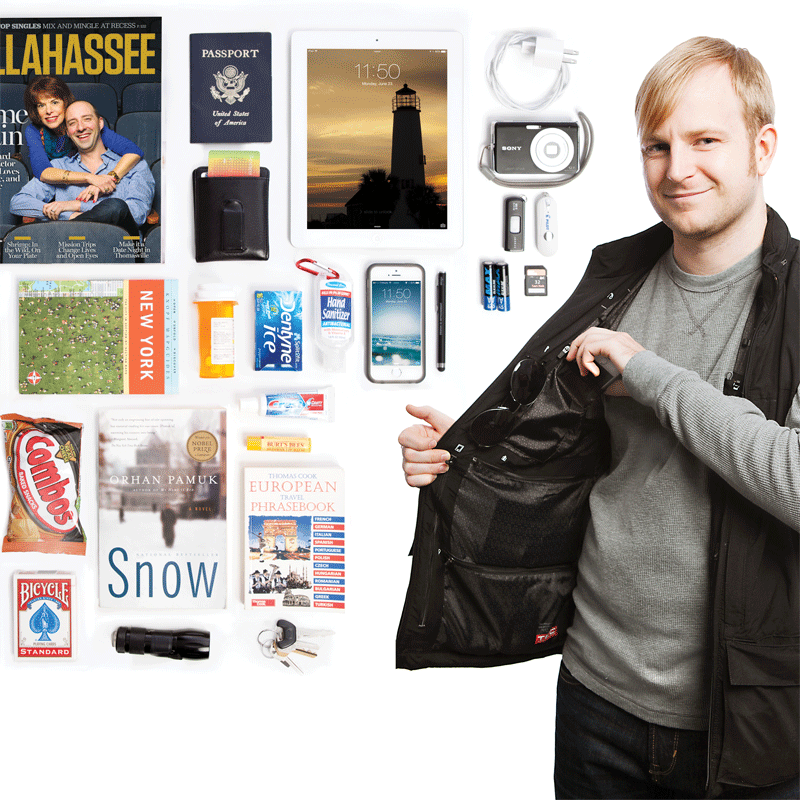 You prided yourself on avoiding airline bag fees by fitting a week's worth of clothing in a carry-on, only to have it whisked away as you're about to board the plane. And you forgot to grab your tablet, or your phone, or a pen or the magazine you just bought. Looks like you'll be spending the next five hours with Sky Mall. Scottevest has created an entire line of travel wear with numerous pockets that can eliminate this scenario forever. Shown here is the company's Men's Q.U.E.S.T. Vest, with an astounding 42 pockets to safely stow just about anything you might want to take on your next trip. There are places specifically designed to hold your pen, phone, travel documents, tablet computer, eyeglasses, change … you name it. With several interior pockets and multiple zippers, the vest also provides a way to securely carry valuables once you arrive at your destination, including a pocket lined with an RIFD-blocking material to protect the information on your credit cards and passport.
Check out a behind-the-scenes video of the photo shoot and see how it all fits!