New Stage Theatreworks Presents 'Kinky Boots'
Regional Premiere of the Tony Award-Winning Broadway Hit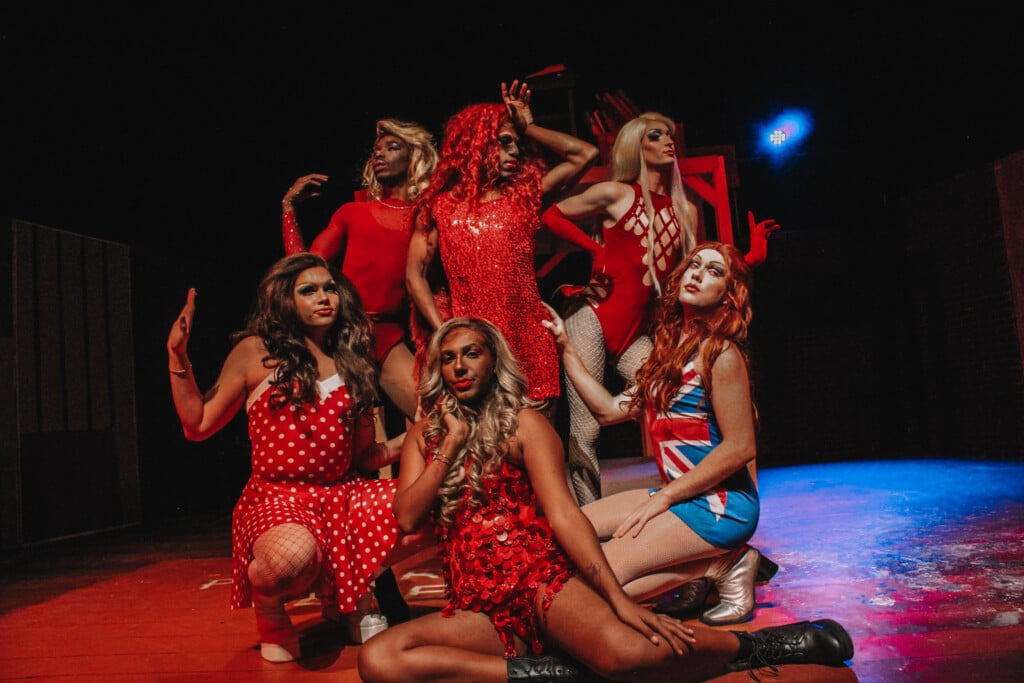 New Stage Theatreworks is excited to open their newest show, "Kinky Boots."
Opening Friday, July 7 at Theatre Tallahassee and running two weekends through July 16, "Kinky Boots" is the big-hearted musical extravaganza that won six Tonys including Best Musical, the Grammy for Best Musical Theatre album and London's Olivier Award for Best Musical.
"Kinky Boots" features a joyous, Tony-winning score by pop icon Cyndi Lauper, and a hilarious, uplifting book by four-time Tony winner, Harvey Fierstein.
Charlie Price has reluctantly inherited his father's shoe factory, which is on the verge of bankruptcy.
Trying to live up to his father's legacy and save his family business, Charlie finds inspiration in the form of Lola, a fabulous entertainer in need of some sturdy stilettos.
As they work to turn the factory around, this unlikely pair find that they have more in common than they realized… and discover that when you change your mind, you can change your whole world.
Krystof Kage, executive director of New Stage Theatreworks and this show's director, noted that "we selected this show over a year ago and had no idea that the political landscape would become so vitriolic around something as mainstream as drag. The key messaging behind "Kinky Boots" is not just about accepting people for who they are but committing to raising others up when they are in need of our love and support. "I know that audiences will be inspired by this story and, hopefully, embrace the reality that we are all more similar to each other than some would have us believe. Plus, hey, I know that audiences are going to have a blast!"

"Kinky Boots" will be performed two weekends, Friday—Sunday, July 7–9, and July 14–16 at Theatre Tallahassee, 1861 Thomasville Rd. Friday & Saturday shows at 8 p.m., and Sunday matinee at 2 p.m.
Tickets are sold exclusively online for this production to reduce the carbon footprint associated with printed tickets. For more information and tickets, please visit
www.newstagetheatreworks.org. Follow us on Facebook or visit the box office during the show's run.
---
New Stage Theatreworks
New Stage Theatreworks stages fresh and challenging works with quality production values.
The company provides quality, professional theatre across a wide spectrum of artistic, production and technical merits.
The shows chosen are bold, artistic choices that others may shy way from in an effort to push artistic boundaries.
The people of New Stage Theatreworks are a team with a shared mission to collaborate and express themselves for the Tallahassee region and beyond, with a passion for the artistic merits and production value.
For more information, visit www.newstagetheatreworks.org.
---