Moving Beyond Hardware
Inspired Technologies is more than code and wires; it's about community ties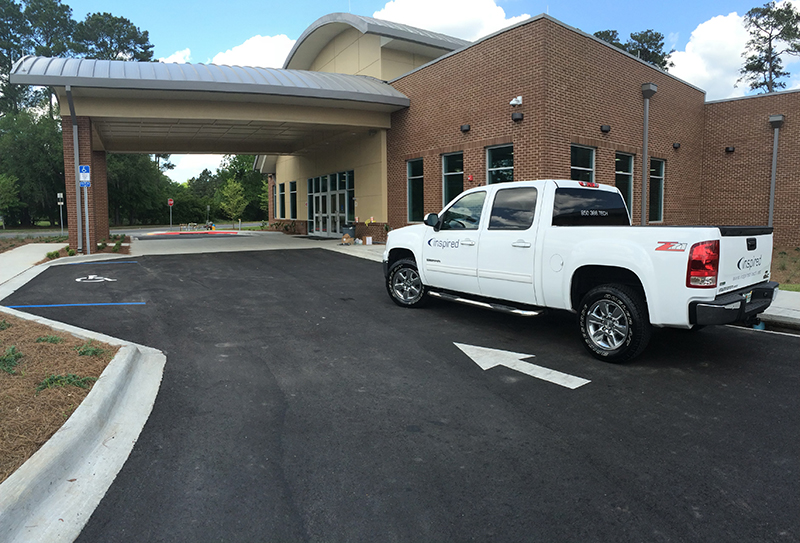 It's 8 a.m. on a Monday and you've arrived at the office, suited up and with coffee in hand. You sign on to your computer and take a deep breath as you prepare to get ready for the big meeting that you have at 10 a.m. with a client you need to impress. As luck would have it, your computer crashes.
You now have two options. You can call the help desk maintained by your computer's manufacturer, navigate a bunch of prompts and spend an interminable amount of time on hold.
Or you can call Inspired Technologies.
Inspired Technologies came to life in 2002. Its founders sought to create an organization that would be an all-inclusive technology services provider. The Y2K phenomenon had made it clear that Tallahassee needed a company that could provide IT services to small and medium size businesses. Once established, the company grew quickly and now numbers more than 50 employees.
It made sense to play off "IT" when naming the company, but "Inspired Technologies represents more than just wordplay. "Inspired" reflects its attitude and corporate mission and the inspiration it derives from its customers.
"We form relationships with our customers that are longstanding and mutually beneficial," said Jason Fuqua, business development manager of Inspired Technologies. "The Big Bend area is a close-knit community and we enjoy seeing our customers and friends whether it be socially at our many sporting events in the area or through civic engagements helping to strengthen our local community."
The benefits of dealing with a local company that is invested in your community are readily apparent. The tech professional you speak to on the phone or who visits your business is someone who resides locally. He knows the area, resulting in efficient and quick service times.
The Inspired Technologies team is made up of experienced, driven, customer-focused technology professionals who work to deliver solutions that fit the client's needs.
They have proven to be especially helpful to non-profits — small businesses, too — in helping them work through technology upgrades and other initiatives. Among the organizations that they work with and contribute to are: CareerSource Capital Region, CareerSource North Florida, Disability Rights Florida, Early Learning Coalition of the Big Bend Region, Florida Developmental Disabilities Council, Killearn United Methodist Church and Volunteer Florida.
By investing in quality training, staying current on technology trends, providing top-notch customer service and being accessible, Inspired Technologies has become a valuable asset to Tallahassee.
"There's nothing more frustrating than when technology doesn't work," said Fuqua. "When technology does work, it's a beautiful thing, providing you freedom to work from anywhere, allowing you to communicate over a secure network and most importantly, it allows you to focus on your business or what you do best. It's our job to listen to the customers and let them express their vision, obstacles, needs and wants."
Some of the services that Inspired Technologies provides:
Help Desk Support

Cloud Services (hosted email, file services and data backup)

Server/Workstation Management

Wireless Network Deployment and Support

Phone System Deployment and Support

Firewall, Switch and Router Support