More About Recent Developments In Tallahassee
4 Rivers, Masa & CollegeTown! Oh My!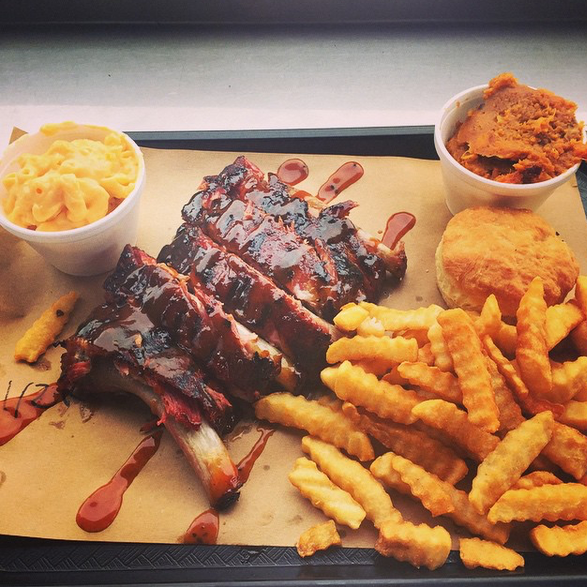 Recently Opened
Courtesy of 4 Rivers Steakhouse
The new 4 Rivers Smokehouse restaurant in Tallahassee opens in March at 1817 Thomasville Road, in Miracle Plaza. Based in Winter Park, Florida, 4 Rivers is famous for its Texas smoked beef brisket and barbecue. The Miracle Plaza location boasts a Sweet Shop bakery selling "made from scratch" desserts.
Recently Moved
The Asian fusion restaurant Masa is working toward a March re-opening at its new location across the street from Lake Ella, in the space formerly occupied by the On the Border restaurant. Known for its delicious sushi and beautiful interior, Best of Tallahassee winner Masa will continue to blend Eastern and Western cuisine in its new home.
Improvements Underway
The DoubleTree By Hilton Hotel on North Adams Street is undergoing major renovations, inside and out. IB Tallahassee LLC, whose principal representatives previously bought and rejuvenated the Hotel Duval, is refurbishing the hotel's marble façade as part of its project to rebrand it as a boutique hotel. Other external changes to the 16-story building and its surrounding area include metered parking, outdoor seating, a covered driveway for drop-offs and a plaza for pedestrians.
CollegeTown, Continued
The second phase of CollegeTown is underway and plans call for a lot more of the same things that have made the original project, located a stone's throw from Doak Campbell Stadium, so popular. Plans for the nearly two-acre parcel at the corner of South Woodward Avenue and West Madison Street include 89 apartments, more than 21,000 square feet of retail and restaurants and 3,300 square feet of office space. Construction is slated to begin in May. Also on the drawing board is a 600-car garage, to be built just to the east of Urban Outfitters on what is currently used as surface parking for CollegeTown residents.
What Tallahassee Wants
Urbantallahassee.com, the go-to website for what's up-and-coming in local development, created a list of "10 Businesses Tallahasseans Really Want." In no particular order, they are Anthropologie, Brooks Brothers, J Crew, IKEA, Lexus, Crate + Barrel, The Cheesecake Factory, P.F. Changs, Chase Bank and The Apple Store.