Monster Dash Costume Fun Run Raises $1,500 for Charity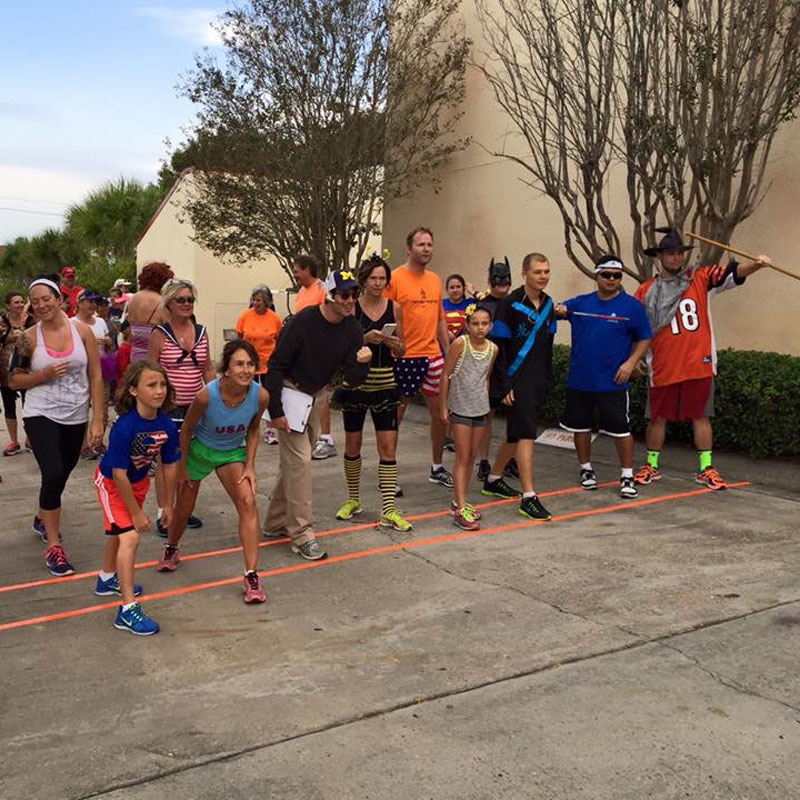 Fundraising 5K runs, half marathons and fun runs benefit both participants, who get in shape while pursuing their personal best times, and community-based charities.
TOPS'L Beach and Racquet Resort, managed by ResortQuest, raised $1,500 for the Matrix Community Outreach Center (MCOC) with its first Monster Dash Costume Fun Run, held Oct. 31. The non-profit MCOC is dedicated to assisting individuals and families in need in Walton and Okaloosa counties.
The event attracted 45 runners, including resort guests and TOPS'L Club members, and featured a silent auction, post-run celebration at Club Tiki, and complimentary food and beverages for all registered runners.
"This year for Halloween we wanted to do something fun for our guests and members and also raise money for this amazing organization. The first annual Fun Run was a great success and we look forward to continuing it year after year," said Ed Evans, executive general manager of TOPS'L Beach & Racquet Resort, a property that's managed by ResortQuest by Wyndham Vacation Rentals.
When you think about Halloween activities next year, remember the Monster Dash Costume Fun Run and contribute to a great cause while also working off some of that candy.