Models Meet Over (Real) Mimosas to Toast Magazine Unveiling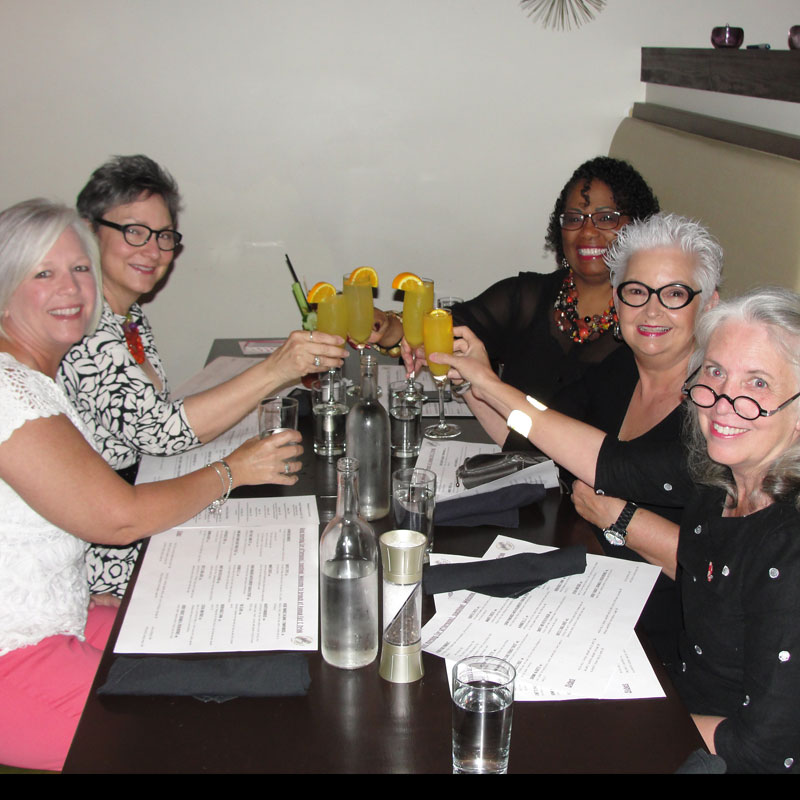 ---
Five of the six members of the "Silver Sisterhood" met with me Sunday, May 4 at Avenue Eat & Drink for a grand unveiling of their photo feature story that appeared in the May/June issue of Tallahassee Magazine.
The story celebrated these women "of a certain age" who enthusiastically embrace this portion of their lives — and all the joys and challenges that come along with getting older.
The gathering was lively as the crew reconnected over the restaurant's sumptuous brunch and toasted the magazine with mimosas they could actually drink since the cocktails featured in the photos were props — not for imbibing.
Much time was spent perusing the menu and, for my libation, I chose the "Big Louie," a 32-ounce spicy Bloody Mary garnished with celery, olives, pickled just about everything else and a pork rib. Portia Russell Thomas commented that it could serve as a meal in itself! I did, however, get the Short Rib Hash topped with scrambled eggs while others indulged in Avenue's signature Eggs Benedicts, omelets and blueberry muffins.
The conversation didn't flag for two hours as Thomas, Pat Stephens, Janet Ferris, Pam Spivey and Beverly Frick (only Susan Stratton couldn't make it) talked about … well, pretty much everything.
These accomplished women shared some of their life philosophies, but only a few comments made it into the printed magazine article. To see the full text of their comments (there's a lot of wisdom in them) check out the story online at http://www.tallahasseemagazine.com/May-June-2014/Silver-Sisterhood/