William Daughton of Maclay School
In ten years, you might just see Daughton on the silver screen.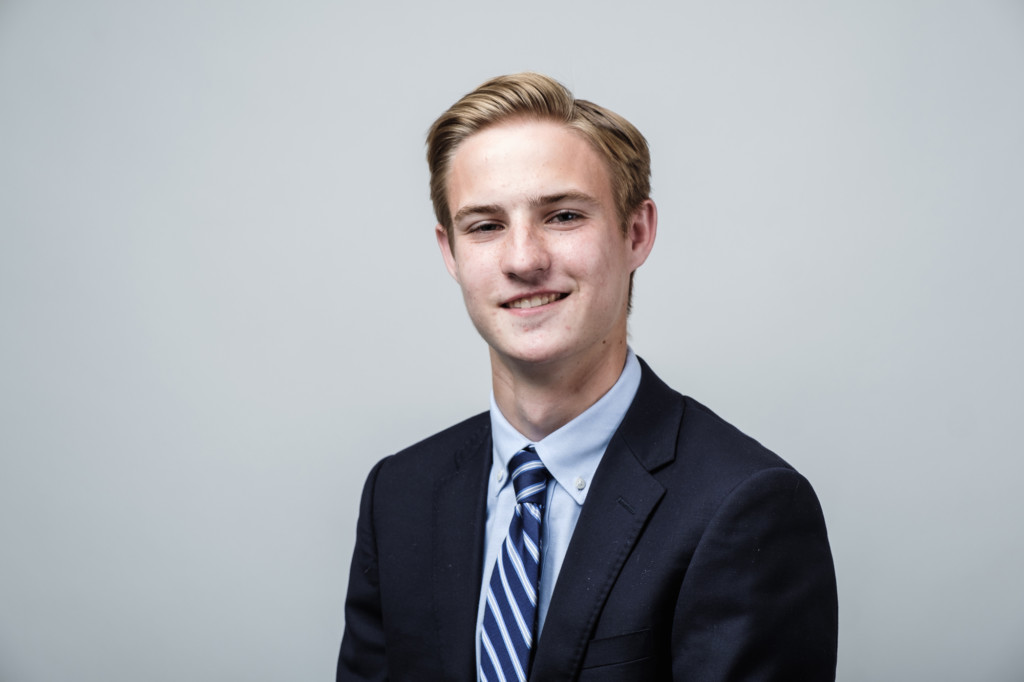 What are your post-graduation plans?
I will be attending either Southern Methodist University or Boston College where I plan to study journalism and philosophy.
What is your dream job?
I'd love to be a sports commentator and be able to travel the country and world covering sporting events, particularly football, basketball, and tennis. I would also love to have my own sports talk show somewhere down the line, too.
What is your favorite memory from high school?
My favorite memory is going to state with the tennis team during my junior year. We were not at all expecting to make it at the beginning of the year, and it was a rewarding experience to see our hard work pay off.
Where do you see yourself in 10 years?
I plan to be working for a small to a mid-sized TV station or media outlet building my portfolio and resume to try and pursue a job with a bigger company down the line.  
Share one problem you'd like to solve in your community, the United States, or the world. Please elaborate on why.
One of the biggest problems in the world is that of hunger and malnutrition, especially in impoverished countries. There are enough ways that people die in the world already- violence, diseases, etc.- and I don't think that a lack of food and water should ever be in the same category as those two. I want to help because I think it is a problem that can be solved in a coordinated effort between countries.   
Lightning round:
If you could have dinner with one person – dead or alive – who would it be? Nelson Mandela
What's the last show you binge-watched? Twin Peaks
Best advice you've ever received? Sometimes, it's better to ask for forgiveness rather than permission.
There's no school for a day. What do you do? I would sleep in and go to Chick-Fil-A for breakfast. I would probably then play tennis with some friends for a few hours and then come home and binge-watch whatever show I'm into at the time.
Who's your favorite person to follow on social media? What platform? My favorite person I follow on Instagram and Twitter is Stephen A. Smith because he's so blunt with his opinions that I find it hilarious to watch him.
Tell us about your phone. Are you addicted? Do you spend too much time on it? Not enough? I don't think I'm addicted, per se, but I definitely spend a little too much time on Instagram, Twitter, and Snapchat. Favorite place to eat in Tallahassee? Bella Bella
What song do you have on repeat? "Can't Stop" by Red Hot Chili Peppers.
Do you see the world as a glass half full or glass half empty? Tell us why. I see the world as a glass half full because, while there are a lot of problems with the world and bad things happening, I think that people often forget about all the amazing things and people that exist in the world.
Answers have been edited for clarity and length. All Top Seniors are nominated by their respective high schools and are not chosen by Tallahassee Magazine.