Meet Top Senior Mary Gravius of North Florida Christian School
Gravius wants the "American Dream" and you better bet she'll achieve it.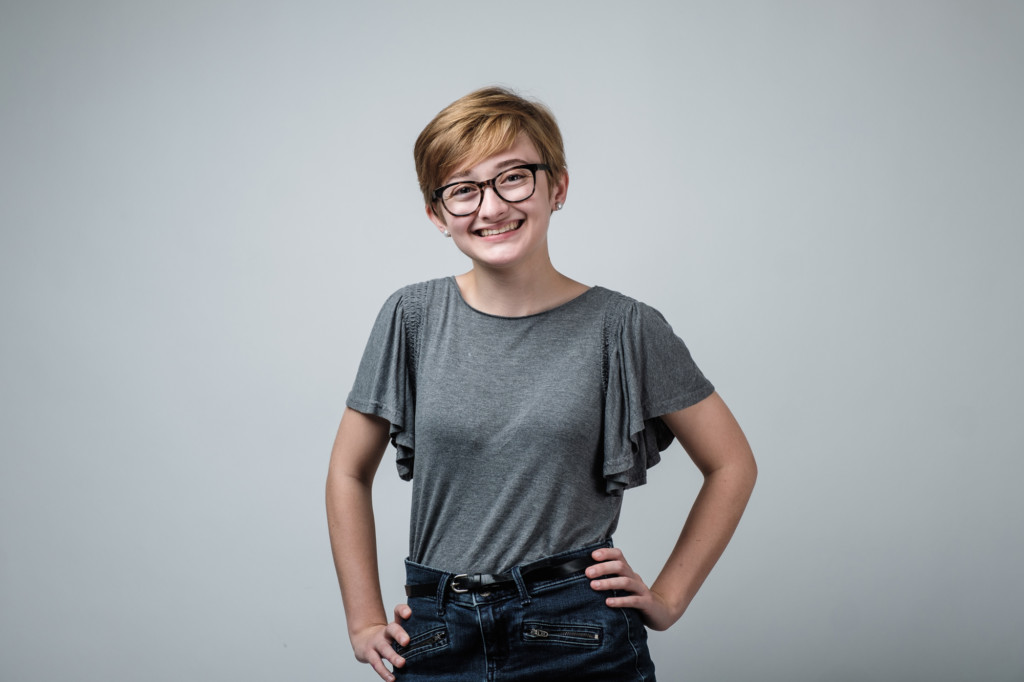 What are your post-graduation plans?
My post-graduation plans are to attend a four-year university or college and graduate with a degree in nursing. I'm not sure what area of nursing I want to work in yet, but I am drawn to pediatrics or oncology. After getting my bachelor's degree, I will probably seek higher education to become a nurse practitioner.
What is your dream job?
My dream job is to be a pediatric oncology nurse practitioner in a hospital or cancer center.
What is your favorite memory from high school?
My favorite memory from high school is getting lunch off campus with my best friends during senior year.
Where do you see yourself in 10 years?
In ten years, I will be 28. I want the American dream-a career and a family. Ideally, I will be working as a nurse practitioner in a hospital. I would like to be married and thinking about starting a family.
Share one problem you'd like to solve in your community, the United States, or the world. Please elaborate on why.
Communication is a skill that is invaluable, one that could solve many problems before they escalate into something bigger. On the local, community level, communication between people of different backgrounds would greatly improve local government and the overall feel of the Tallahassee community. On a national level, proper and educated communication between states and government officials would have a monumental positive impact on how efficiently the government functions. Many people do not realize how impactful and helpful proper communication is; surprisingly, many people also do not realize that is possible to communicate in an insightful and respectful manner and still make a valid point.
Lightning round:
If you could have dinner with one person – dead or alive – who would it be?
If I could have dinner with any person, it would be my soulmate. I believe that everyone has at least one soulmate, whether platonic or romantic; getting to have dinner with my soulmate would be an incredible and memorable experience.
What's the last show you binge-watched?
The last show I binged watch is the Fosters. It's a show that features a diverse cast and shows a variety of political and religious viewpoints in a creative and respective way. 10/10, I would binge-watch again.
Best advice you've ever received?
The best advice I ever received was to visualize the scenario with perspective. Changing your perspective allows you to see situations from an entirely new light, and often helps you to be more understanding and empathetic towards other people.
There's no school for a day. What do you do?
If I don't have school for a day, then I'm either going to hang out with friends or have a chill, relaxing day with no school work!
Who's your favorite person to follow on social media? What platform?
Jameela Jamil is my favorite person to follow on Instagram. She's a talented actress in NBC's The Good Place, creator of the I Weigh body positivity movement, and outspoken human rights activist.
Tell us about your phone. Are you addicted? Do you spend too much time on it? Not enough?
I use my phone a lot, but I'm not addicted. Since I use my phone for pretty much everything, I always keep it near me, but I'm not usually on it unless I need to be.
Favorite place to eat in Tallahassee? Barberito's
What song do you have on repeat?
Someone New by Hozier
Do you see the world as a glass half full or glass half empty? Tell us why.
I choose to see the glass as half full. It's really easy to be negative and to focus on how difficult life is, but if you choose to have a positive outlook, then everything really is a lot easier. Even when I automatically see the glass half empty, I always try to change my perspective so I can see it as half full.
Answers have been edited for clarity and length. All Top Seniors are nominated by their respective high schools and are not chosen by Tallahassee Magazine.