Carina Richardson of Rickards High School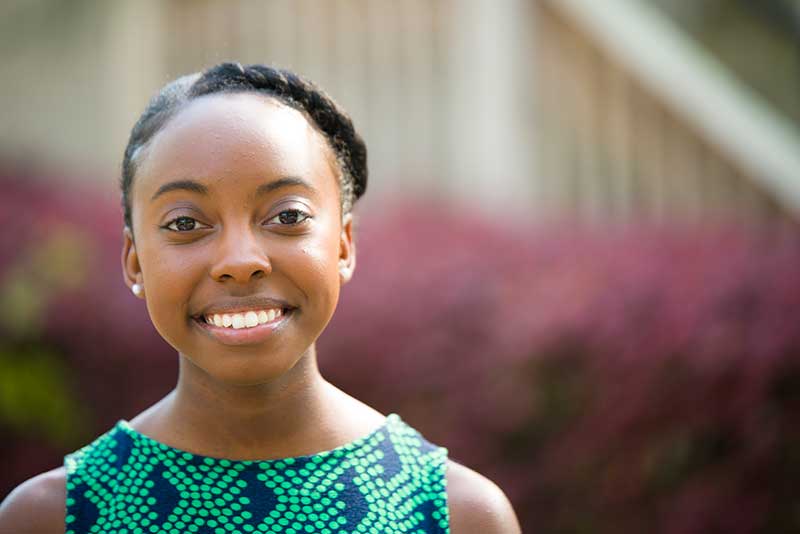 What is your favorite memory from High School?
My favorite memory was hearing that I'd won senior class president over the morning announcements! It was a difficult race and my opponent also put in a lot of effort. When I heard the announcement, however, I felt as though my hard work had paid off and that I'd successfully earned the trust of my peers.
What is your dream job?
I am unsure what career path I want to pursue but I am considering being a Pharmacist or going into a science field. My dream job would be one where I am making a positive impact on my community and the people around me.
What are your post-graduation plans?
I plan to attend the United States Naval Academy.
Where do you see yourself in 10 years?
In ten years I see myself going to/ graduating from graduate school or with a stable job. I hope to be well traveled and to have gone on at least one mission trip to an African nation.
What're you watching on Netflix right now?
Right now I am watching Black Mirror, a show about the consequences of technology playing an increasingly major role in our lives.
If you could have dinner with one person – dead or alive- who would it be?
I would have dinner with one of my role models Shirley Chisholm. Chisholm was the first African American woman elected to the U.S. Congress and the first black candidate to run for U.S. President.
What is your Starbucks order?
Tall double chocolaty chip frappe and a piece of pumpkin bread warmed up.
What song do you have on repeat?
Right now I have All the Stars by Kendrick Lamar and SZA as well as Insecure by Jazmine Sullivan and Bryson Tiller on repeat.
What is one cause you're really passionate about?
I am passionate about education.  Particularly about ensuring that public schools have the funding that they need to provide students with the best education and resources possible.
See more of Carina's high school accomplishments below: