Anna Lewis of Maclay School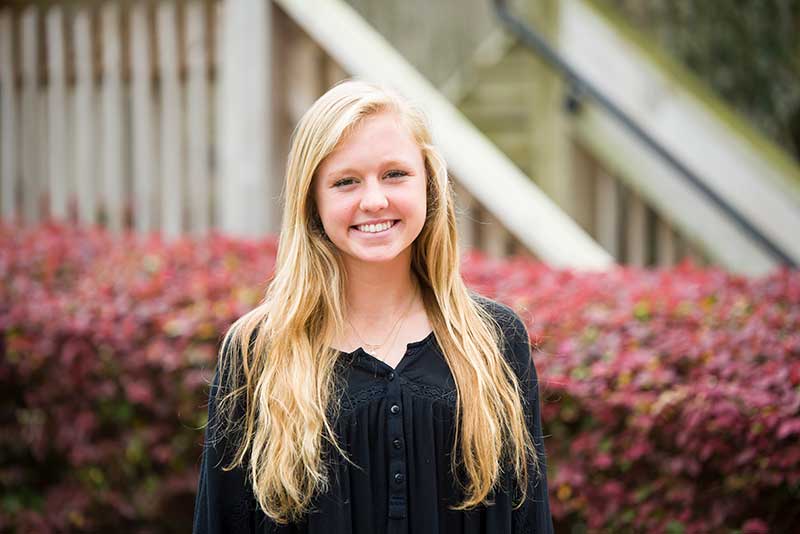 What are your post-graduation plans?
Post graduation, I plan on attending Florida State University and majoring in International Studies and English with a focus in Creative Writing, as well as minoring in Spanish. I also plan to continue and expand my charity, "Love for Guat", to more countries, communities, and people. I also plan on traveling frequently to these new places in order to make new connections with more people in need around the world. Another goal of mine is to start my own photojournalism site to describe my travels to third world countries as a way to evoke and inspire the public to follow in my footsteps in helping others in need.
What is your dream job?
My dream job is to be a photojournalist and a missionary traveling the globe documenting what I see and experience. I dream of meeting as many people as I can and learning about their lives, so that I can photograph them and share with the world. During these travels, I will create a journal to document the contemporary situations people in this world deal with on a daily basis. Eventually, I would like to establish my own orphanage organization that would have homes in multiple cities and countries all over the world, in order to create a brighter future for our next generation. I want to help others and inspire people to do the same.
What is your favorite memory from High School?
My favorite memory was traveling to Guatemala in the fall of my senior year with three of my best friends, as well as my parents and my brother. We delivered sweaters to elderly women and clean water filters to approximately 30 families in total. This experience further inspired me to develop my goals for the future, and I am so thankful that this trip changed my life in the astounding way that it did.
Where do you see yourself in 10 years?
I see myself as possibly the founder of a journal, a charity, an orphanage, or all these…somewhere around the globe. I have already established a charity of my own that I wish to expand in the future. It currently serves people of Guatemala, specifically around Lake Atitlan. The charity buys handmade woven items (from bracelets and headbands to blankets and bags) from the natives that create them and sells them in America for a higher value. All the profits go toward providing clean water filtration systems and other necessities to the communities we have visited. The charity is called "Love for Guat" and has its own website to feature all the products we buy from Guatemala and bring back to sell. In the future, I wish to expand this charity to more countries and cultures, impacting hundreds to thousands of more people. 
Dream vacation location?
Bora Bora, Fiji, or Tahiti.
What're you watching on Netflix right now?
Friends! It is one of my favorite TV shows along with The Office.
Favorite weekend activity?
Going to the beach or tubing/kayaking on the many Florida rivers and lakes.
What is your Starbucks order?
Either a vanilla sweet cream cold brew or just an iced coffee with cream and sugar. But you can't go wrong with any type of coffee; it's the greatest thing ever.
Favorite place in Tallahassee?
Lake Jackson, without a doubt. It is such a peaceful getaway from life's craziness, and it is right in my backyard.