Alicia Price of North Florida Christian School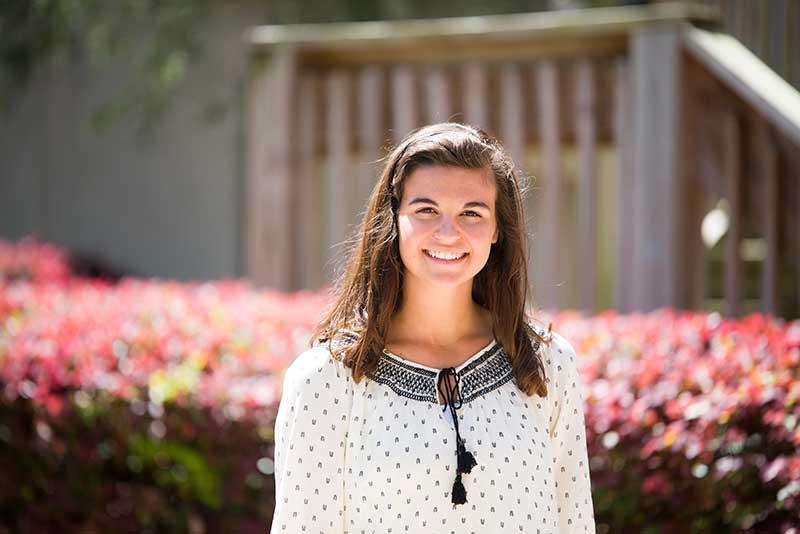 What is your favorite memory from High School?
There are many moments from high school that I will always remember, but my favorite memory would have to be the missions trip I went on with the basketball team last summer. We ran a Vacation Bible School in the morning and a basketball camp for the community at night. I got to build relationships with the children and teach them about a sport that I love. I will never forget it.
What is your dream job?
Simple as it sounds, I have always dreamed of being a math teacher and coaching softball because my teachers and coaches have made a great impact on my life and I want to pass that along to other people.
What are your post-graduation plans?
After graduation I will attend Truett McConnell University to pursue a degree in secondary education and play softball.
Where do you see yourself in 10 years?
I see myself teaching at a small Christian school much like the one I currently attend.
What song do you have on repeat?
Pieces- Steffany Gretzinger
If you could have dinner with one person – dead or alive- who would it be?
Pat Summitt
What is your starbucks order?
White Chocolate Mocha
What kind of pictures are on your camera roll?
Selfies with my teammates
Favorite place in Tallahassee?
North Florida Christian Gym (Eagles Nest)
See more of Alicia's high school accomplishments below: