Medical Profile: Capital Periodontal Associates
Dr. William T. Baldock, Jr., DMD, MS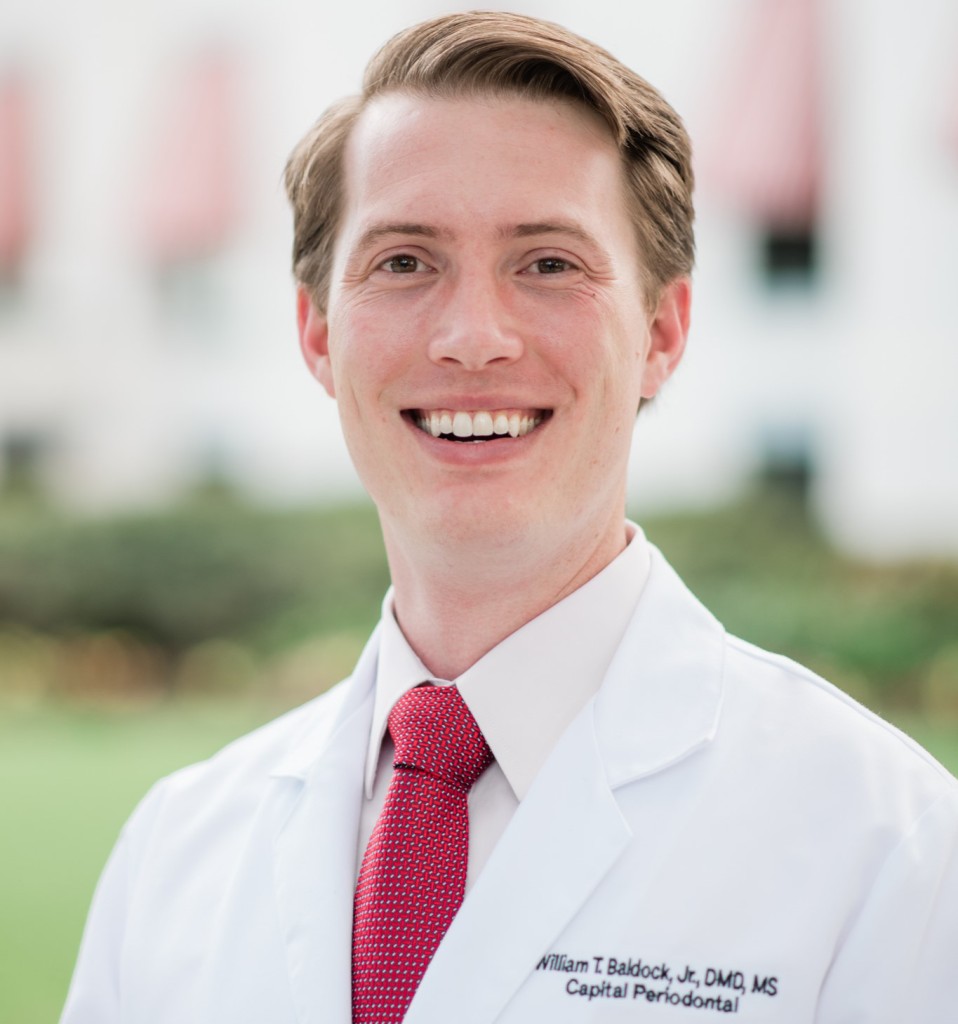 What services do you provide?
Comprehensive periodontal care with services that include preventing and treating gum disease, gum recession, placing dental implants, as well as saving compromised teeth and treating peri-implantitis.
What is the secret to your success?
A big part of our success is our team. Nothing I do here is done by myself. I succeed because of my team that is dedicated to exceptional service with a kind and caring mentality.
Why did you decide to go into this career?
The periodontal field combines everything I love. It's a good combination of science and technology. There's always new research and literature, which keeps the job interesting and ensures I'm constantly learning. All of these advancements make sure patients' lives continue to improve. I greatly enjoy the surgery side and all the different procedures we get to do. I love talking to people and this career gives me the opportunity to meet and get to know people. We get to see many patients for most of their lives, allowing us to get to know them and their families.
How does your practice impact the community?
Our goal is to provide excellent health care by providing a place where patients feel comfortable while we help them with their periodontal conditions. We love to give back to our community because we wouldn't be here without them. We provide our services through different volunteer programs such as Mission of Mercy and offer free charity care every month.
What awards and recognition has your practice received?
The most special rewards are the gifts patients give us — doughnuts, handwritten letters, kind compliments. Those little things warm my heart and make us realize we improve quality of life. Our patients bring us joy every day. We were also very excited to have won the Best of Tallahassee award in 2021 for best specialty dental practice.
---
2621 Mitcham Drive, Suite 101  |  (850) 942-8111  |  capitalperio.com
---