Mays-Munroe
Making Your Home the Best It Can Be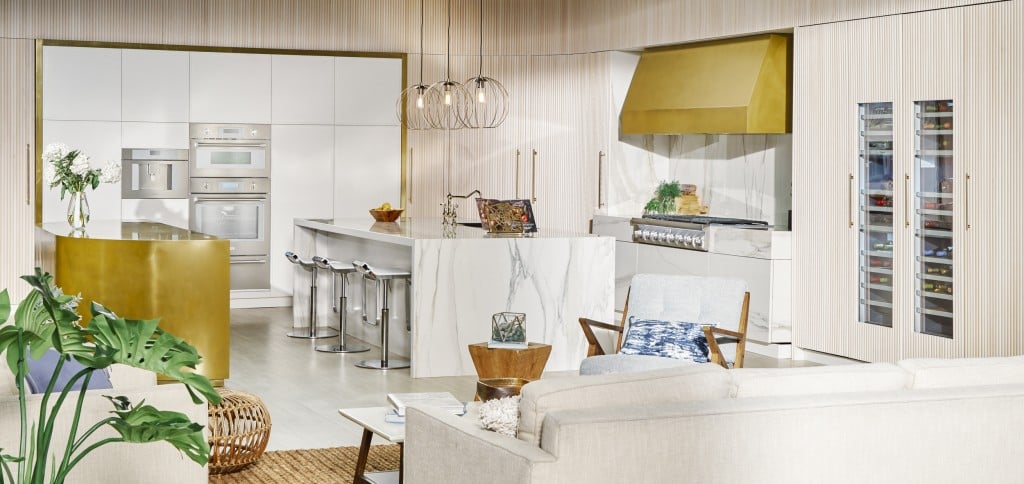 For the past two years, we have all been spending extraordinary amounts of time confined to our homes. For Mays-Munroe Inc. and other home furnishings and appliance businesses, this has resulted in a surprising uptick in sales.
"People have become more focused on their homes, which has resulted in them spending more money on their homes," said Mike Munroe, sales manager of Mays-Munroe.
Mays-Munroe is the only independent appliance dealer in Tallahassee. They encourage customers to visit their showroom where they can see, touch and experience the products including refrigerators, stoves, cooktops, ranges, washers, dryers and many more home appliances and furnishings.
The staff has extensive product knowledge enabling them to expertly educate and guide customers in the purchasing process. For example, the team ensures that the customer gets the product of the right voltage and style. After an appliance is selected, Mays-Munroe personnel schedule deliveries and installations. In addition, the business manages remodeling and building projects and has an on-site service department.
"We ensure that each customer feels confident in making an informed decision by selecting appliances that best suit their lifestyle," Munroe said.
All factors are considered from personal style to budget. The vast selection is inclusive, allowing customers to choose from economically priced packages to top luxury brands and all that come in between.
The company holds a long-standing reputation within the community of being reliable, communicative and customer-service oriented. Much of the latter comes from being a family owned and operated business.
Upon the passing of the original owner, Hugh Mays in 1973, Ray and Peggy Munroe bought the business. Now Peggy, along with the second generation of the Munroe family, operates the store including Mike, his wife Ellen, Mike's brother Mark and his sister Megan Lisson. The third generation can be found on the salesroom floor, including Mike's nephew Ben, niece Laura, and son-in-law Ian Murphy.
"Through it all, we have never been more grateful than now for the continued community support in trusting us with their home purchases," said Munroe.
Mays-Munroe
2791 capital circle ne  |  (850) 385-9495  |  mays-munroe.com