Lucky Goat Coffee opens The Tasting Room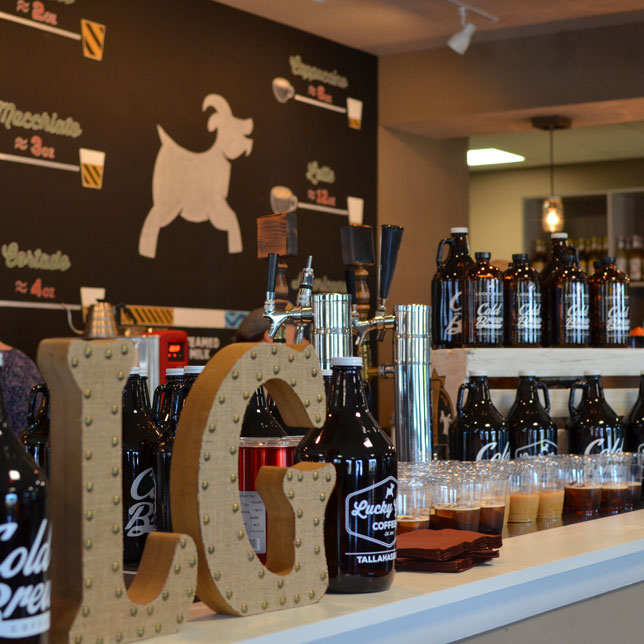 The Tasting Room, newly added to Lucky Goat Coffee at 1196 Capital Circle NE, is a great place to get wafted.
This sensationally aromatic space invites visitors to breathe deeply and sip leisurely.
Here, you can "wake up your luck" with flavors to be savored including Southern Pecan, Moose Tracks and a whole host of roasts prepared right on the premises.
The mission of The Tasting Room is not just gustatorial, but educational as well. The folks at the Goat aim to teach customers how to make superior coffee in their own homes and they're prepared to outfit you with the gear that guarantees a perfect cup.
For its owners, The Tasting Room serves as a coffee laboratory where they become familiar with and refine the coffees they produce in the adjoining "roastery."
The arrival of The Tasting Room was celebrated with a grand opening and tasting party on April 30. Guests enjoyed tours of the roastery, dishes from local restaurants, live music and a bottomless supply of joe.
Isn't it time you took time to smell the coffee? Pull up a chair, inside or out, and pamper yourself with a treat that will cost you no more than a couple of beans.