Location, Condition, Renovations Sell Another House in Just Three Days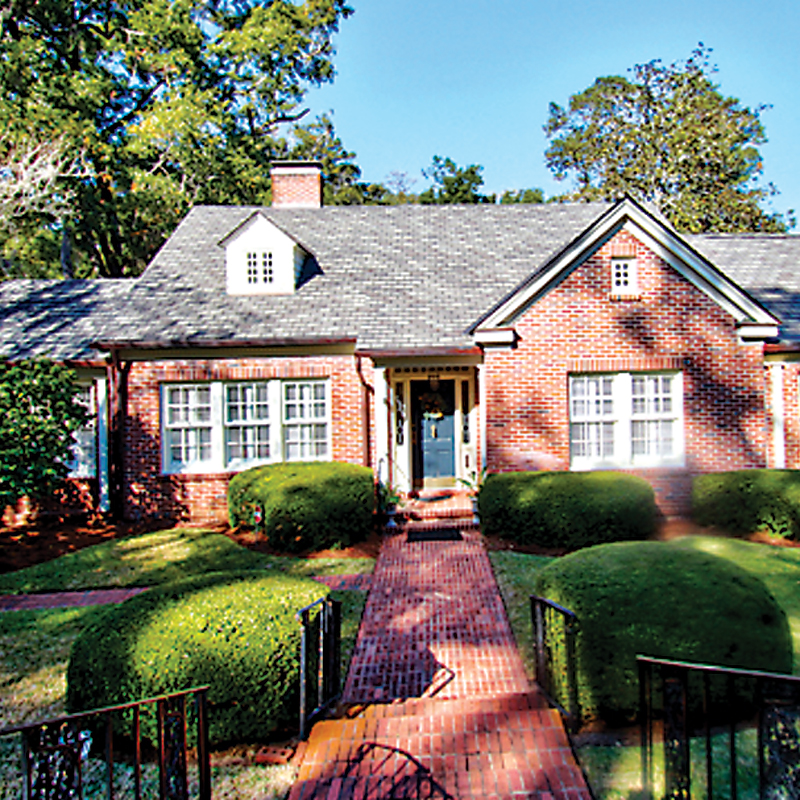 In our last issue, we featured a home that sold in only three days. This was not a one-time occurrence, as this issue's single-family detached home proves in Midtown. The Naumann Group had the five-bedroom, three-and-a-half-bath home listed for only three days before it attracted a sales contract.
Listing agent Jason Naumann, with Naumann Real Estate Group, points out that this sale represents a larger trend of people moving back toward the city center, which makes good, quick sales like this more common. "There is such a push for people to move back into town, and this is just one small example of the outstanding demand," he explained.
If you're going to live in the city center, Midtown is just the place. This all-brick house is located in Los Robles, with architecture dating back to the early 1920s. The owners sold this home to move to another historic home in the same neighborhood.
The location was not the house's only selling point. After purchasing the property for $565,000 five years ago, the previous owners completely renovated and remodeled the entire home, inside and out. They opened the kitchen to the living room and added a custom butcher-block walnut island, stainless steel appliances, custom cabinetry and soapstone countertops. In addition to renovating the guest bathrooms, the young homeowners also converted the house's existing attic space into two bedroom suites with a large custom bathroom and an incredible shared living space for the children. Additionally, they put a new roof on the house, added new HVAC units and re-landscaped the fenced yard, gaining usable space for a garden and adding a beautiful outdoor living area.
"The owners stayed true to the historic architecture and went above and beyond to ensure the highest quality construction details to carry on the tradition," Naumann explained. This careful renovation, he added, played a huge part in the house's quick sale. Other details, such as the owners' suite fireplace, arch details and a wall of windows, add to the classic, elegant feel of the house.
"In my opinion, the home sold so quickly due to a combination of these factors: the location, the condition and the incredible renovations that were done by the homeowners," said Naumann.
Quick Look
Address: 1574 Cristobal Drive
Listed: $779,000
Sold For: $720,000
Square feet: 4,189
Bedrooms: 5
Bathrooms: 3.5