It's Just Business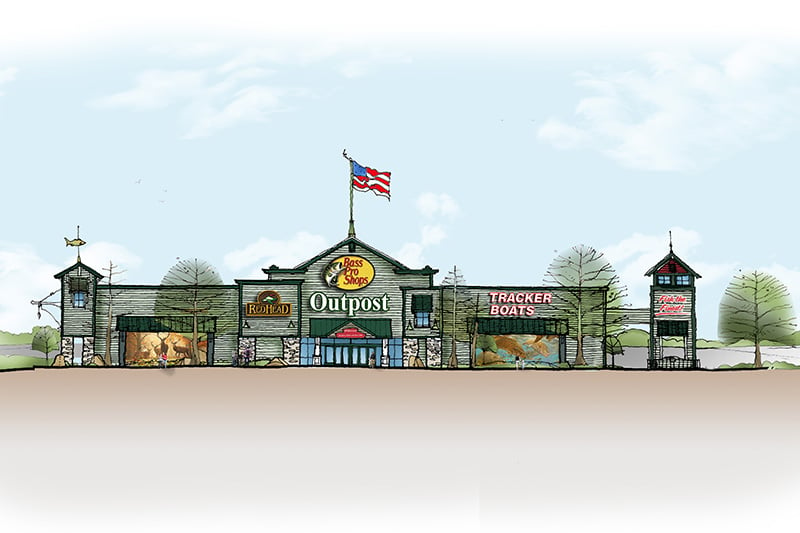 Bass Pro Shops Moves into Old Sportsman's Warehouse
▪ In addition to all of the new offerings by campus and on Thomasville Road, Bass Pro Shops will be a new-to-market addition on Mahan Drive. The company's seventh store in Florida will be moving into the old Sportsman's Warehouse building — a 70,000-square-foot space. The store is projected to open sometime in 2013.
Midtown Centre Seeks Tenants
▪ Completed during the summer, this Class A retail center on Thomasville Road in the heart of Midtown is seeking tenants. The building is 9,000 square feet total, with up to 7,750 square feet available for lease. Its central urban zoning allows for a wide variety of uses, with lease rates between $21 and $25 per square foot. The building's architecture is in keeping with the charming, historic style that everyone loves in Midtown.
Miracle Plaza Opens with New-to-Market Tenants
▪ In addition to the Whole Foods, the newly revitalized Miracle Plaza hosts many new-to-market offerings. Zoe's Kitchen has added another Florida location in the shopping center, offering Mediterranean-inspired recipes made fresh daily. The project's value is estimated at roughly $300,000. A clothing store, Fab'rik, is another new-to-market addition in the Plaza — the retailer offers limited quantities of each item to ensure that even in smaller cities, you never see someone else wearing your clothes! Improvements for this project are valued at $50,000. Alumni Hall, another new-to-market retailer, is the Tennessee-based collegiate apparel company's first foray into the Florida market, with tenant improvements valued at around $150,000. Additionally, national company Supercuts will build its fifth location for the Tallahassee market in the plaza, and Capital City Runners will relocate to the plaza, offering shoes, apparel, custom foot mapping and runner education services to its customers. Finally, Cherry Blow Dry Bar is another new proposed offering in the plaza. The salon, founded in Sydney, Australia in 2008, focuses on blow-outs and extensions for women's hair and has more than 23 locations worldwide.
Lime Fresh Comes to Expanded AJ Sports Complex
▪ In addition to Moe's, Chipotle and Qdoba, local Mexican grill lovers will have a new option in Tallahassee. Lime Fresh will bring a menu full of fresh, organic items including salads, soups, quesadillas, tacos, fajitas and burritos to the expanding sports bar complex on Tennessee Street. Improvements for this project are valued at $360,000.
Newk's Expands with New W. Tennessee Street Location
▪ Popular eatery chain Newk's will be opening a second location in Tallahassee, taking over the old Crystal River Seafood building on West Tennessee Street. The building will be fully renovated to serve Florida State University and the west side. Newk's original Tallahassee location is in the Village Commons Shopping Center.