How do I get nominated for a Best of Tallahassee award?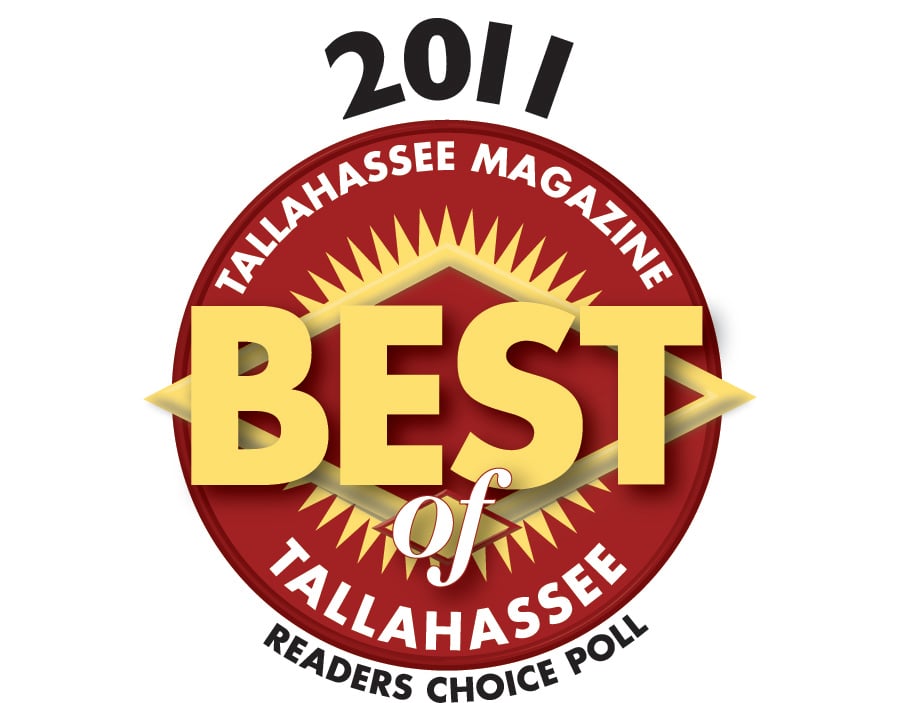 Have you eaten at a really spectacular local restaurant recently? Done business with someone whose professionalism impressed you? Thought to yourself, "These people should be recognized for the fantastic work they do!"? Well, now's your chance to let the world know.
Using our handy-dandy 2011 "Best of Tallahassee" ballot, you can show some love to your favorite local establishments and nominate them as the crème de la crème of Tallahassee's restaurants, shops and service providers.
It's your opinion that counts, and an independent group will count the ballots and identify the winners in each category. Look in the September/October issue of Tallahassee Magazine to see if your favorites are among the honorees.
Since the Best of Tallahassee contest began in 1999, the award winners have been determined by reader write-in votes submitted on original ballots run in the pages of Tallahassee Magazine. As such, there are no nominations made by Tallahassee Magazine staff.
THE RULES:
Only ballots printed on original magazine pages will be accepted — no copies (color or black-and-white) or facsimiles of the ballot.

Ballots must have votes in at least 10 categories.

All votes must be for Tallahassee-area businesses (except weekend getaway category).

Only one ballot per envelope is permitted.

All ballots must be mailed directly to The Junior League of Tallahassee, a third-party organization that will process the ballots:

Best of Tallahassee

The Junior League of Tallahassee

Post Office Box 13428

Tallahassee, Florida 32317

Ballots must be received by May 30, 2011.

Obvious attempts at ballot stuffing will be disqualified.

Once ballots are counted, all tabulations are final.
The blank ballot with 100 categories is published on Pages 65 and 66 in the May/June issue of Tallahassee Magazine.
Copies of Tallahassee Magazine can be purchased in Tallahassee at Borders, Books-A-Million, Costco, Barnes & Noble, Walgreens and our offices on 1932 Miccosukee Road.
Click here to view recent Best of Tallahassee award winners.
{nomultithumb}