Homes Are Where the Heart Is
Spend your Valentine's weekend at the Tour of Homes & Gardens in South Walton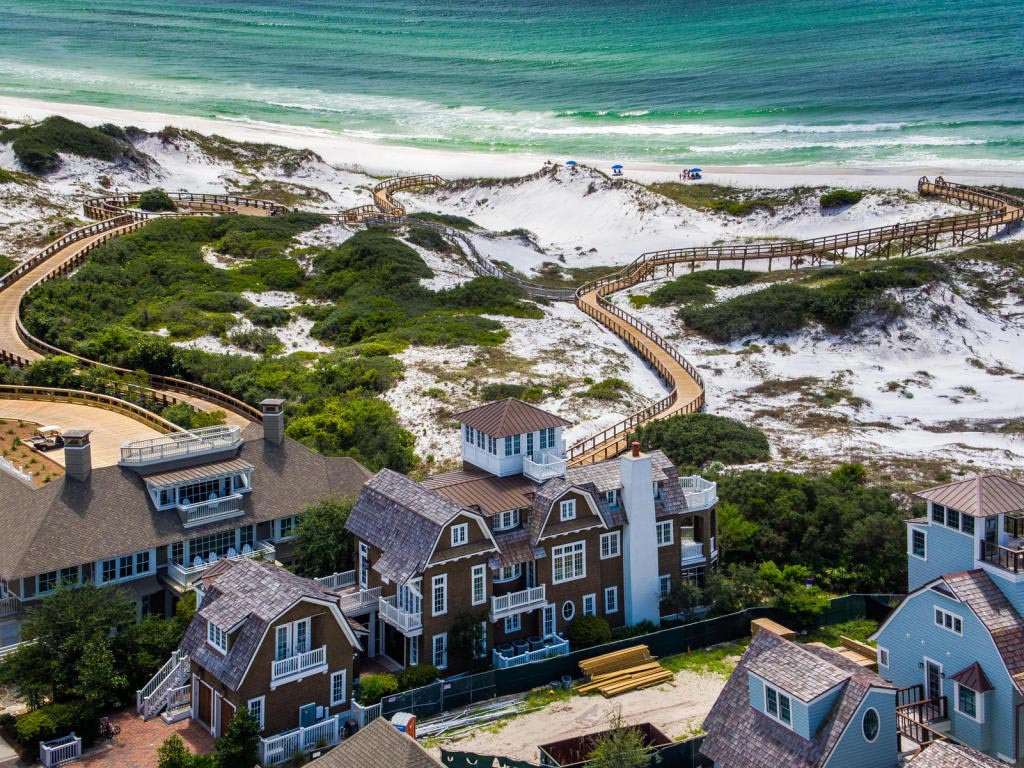 Think outside of the chocolate box this Valentine's weekend by arranging your date around the Valentine Tour of Homes & Gardens, presented by the Cultural Arts Alliance (CAA) of Walton County. This annual event welcomes the romance of perusing stunning homes and outdoor living spaces that evoke a sense of inspiration and the comfort only homes can bring.
The event, made possible by CAA and Visit South Walton, is additionally supported by the State of Florida Department of State, Division of Arts & Culture Cultural Affairs and the Florida Council on Arts and Culture. These organizations worked together to open the doors of four to seven uniquely designed homes in various neighborhoods throughout South Walton during the weekend of Feb. 12 and 13, 2022.
"The homes are diverse in architectural style and age, and we love to feature homes that showcase creativity in their design, craftsmanship and curated visual works," said Jennifer Steele, executive director of CAA.
Couples, friends and family alike enjoy this fun yet low-key event, either making a day out of it or leisurely spreading the tour over the two days. The event provides attendees with the chance to take self-guided tours of spaces they likely would be unable to enter otherwise.
The tours highlight the latest in outdoor living trends, interior design, acclaimed architectural design and the beauty of the region itself. With a focus on location, this year's home tour will emphasize outdoor living spaces, gardens and interesting courtyards.
Tickets are $40 in advance through Dec. 31, $45 beginning Jan. 1, 2022 and $50 during the tour weekend. Tickets can be purchased in advance via CAA's website or at each of the homes throughout the weekend. Each ticket is valid the entire weekend, with one entry per location.
Proceeds will benefit the CAA's Art For All program, which provides grants and scholarships to teachers, students, artists and arts organizations. This year's goal is to raise $25,000.
"The Tour of Homes provides a different perspective and view for our attendees, whether that be from a Gulf-front mansion to a tiny, historic cottage," said Steele. "Guests can find inspiration from each home's unique design and hopefully will be introduced to new artists and their work."
Cultural Arts Alliance
105 Hogtown Bayou Lane, Santa Rosa Beach | (850) 622-5970 | culturalartsalliance.com