Home Décor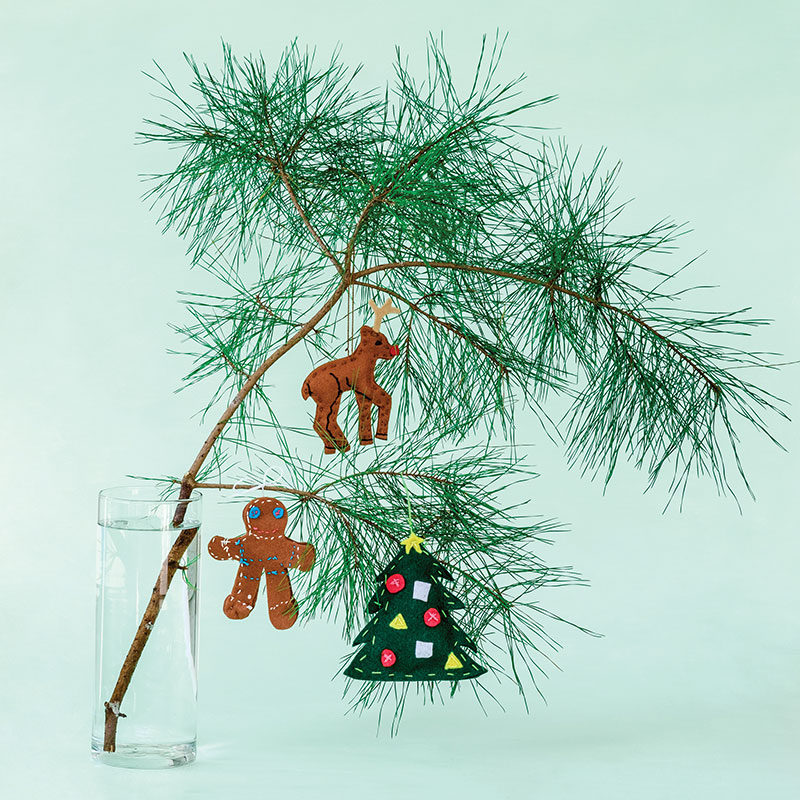 Felt Ornaments
Felt is the perfect fabric for making homemade ornaments. You don't have to hem the cut edges; you can just cut out shapes and stitch or glue them together (leave a gap for stuffing them), fill them with cotton or scented potpourri and voila! Adorable, homemade ornaments.
If you're artistic, you can start by creating your own felt-ornament templates on cardstock. If you're not an artist, print a free template from the Internet. If you choose to stitch embellishments on both the front and back sides of the ornament, do so before you stitch the pieces together. (One side is usually fine). Embellish the ornaments with beads, ribbon, embroidered designs and details, buttons, puffy-paint and whatever else strikes your fancy. Write the year and the name of the person who made it on the back of the ornament with a permanent marker. When it comes to felt ornaments, don't go for perfection; instead, go for personality!
---
Glass Globes
Decorative glass ball-ornaments originated in Germany in the mid 1500s, but their popularity really surged when a photo of Queen Victoria's Christmas tree, which was loaded with glass balls, was published in a London newspaper.
Remove the metal prongs from the tops of several clear glass or plastic ornament balls. Drip a small amount of acrylic or tempera paint (no more than ½ teaspoon) into the opening. Place a paper towel and a fingertip over the opening and shake, shake, shake! Add more paint, if necessary. If you choose to use more than one color of paint per ball, be sure to use colors that blend well. For example, while red and green are traditional Christmas and Kwanzaa colors, if you use them together, you'll end up with brown paint — unless you let one color dry before you add the other. Keep in mind that a little bit of black paint goes a long way.
Remove the paper towel and turn the glass ball upside down over an egg carton, so the excess paint can drip out. When no more paint drips from the ornament, turn it right-side up and allow it to dry. Add some pretty ribbons.
Find more Hommade Holiday ideas
festive ideas | HOLIDAY SCENTS | COOKIE RECIPES | HOMEMADE HOLIDAY CARDS