Hilltop Homestead Leaves the Market
Amid the hay and timber, Blue Ridge Farm find new owners that will cherish this expansive property.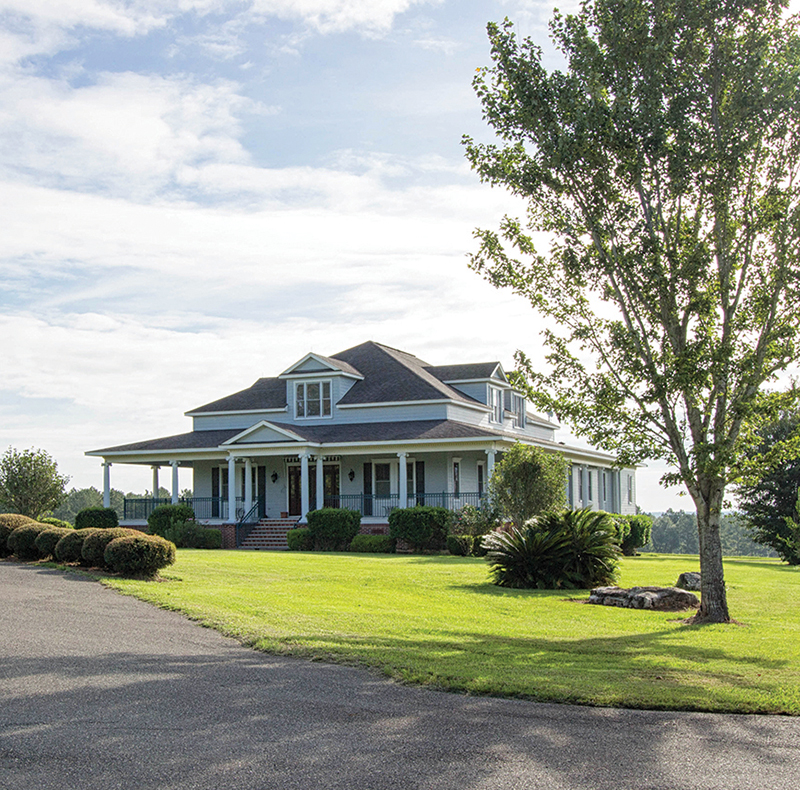 The beautiful Blue Ridge Farm estate consists of 772 acres of rolling hills and lush vegetation. From its highest hill, you are able to see the Capitol in Tallahassee. It is currently a sustaining farm producing hay and timber. The house is patterned after an early 1900s Southern Low Country Home with Grecian proportions.
SOLD PRICE: $3,900,000
ADDRESS:  2100 Dover Road
SQUARE FOOTAGE: 6,140
BEDROOMS: 3, plus 2 suites
BATHROOMS: 3.5
YEAR BUILT: 2000
FEATURES: Workshop, two laundry rooms, elevator, pond, kitchen and prep kitchen and conditioned storm shelter.
REALTOR QUOTE: This unique property sold within 3.8 months.
CONTACT INFORMATION:
Coldwell Banker Hartung and Noblin, Inc.
Yvonne J. Howell, YvonneJHowell@gmail.com, (850) 933-2219
Deborah O. Thompson, DeborahThompson.Realtor@gmail.com, (850) 933-1349