Hearth & Soul Holiday Window Display Encourages Harmony
The stage will feature live performances throughout the months of November and December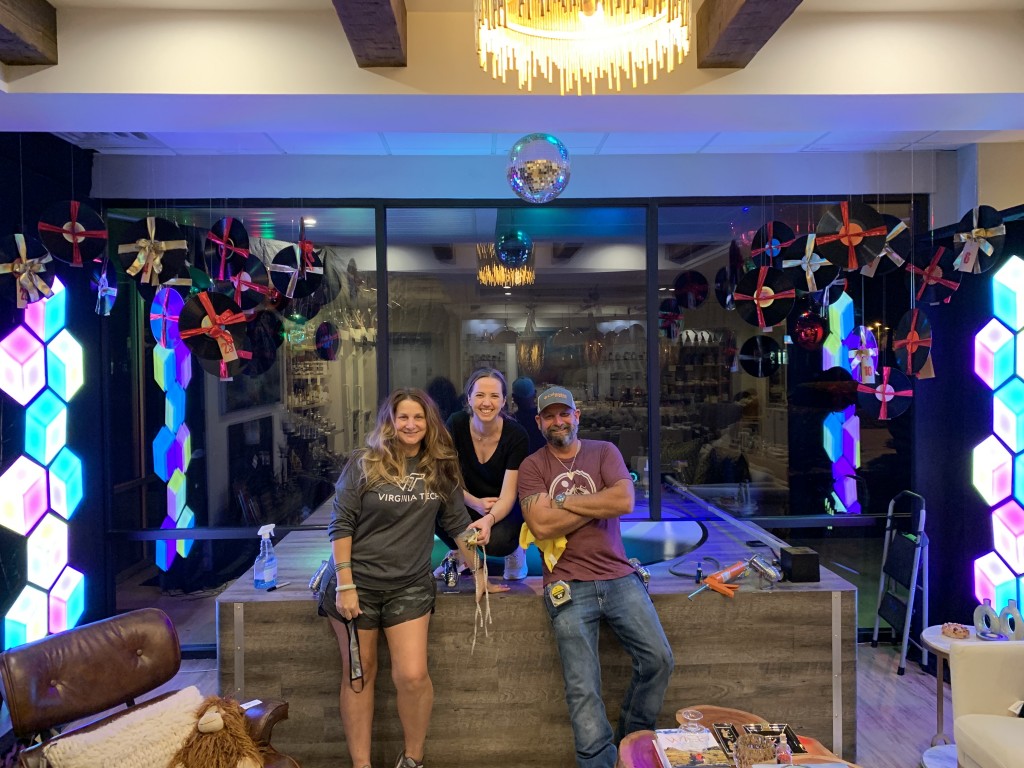 One of the most cherished aspects of the holiday season is its music. Christmas music filling the speakers of stores, holiday carols sung in your neighborhood, and spinning your favorite seasonal album once the air gets a slight chill, they all evoke memories. This holiday season, Hearth & Soul is commemorating these musical connections with an iconic window display. 
Inspired by the scale and intricacy of New York City's legendary holiday window displays, Hearth & Soul gathered a creative team that dreamed and schemed to come up with an immersive idea. 
"We are always looking for a theme that inspires and brings the community together in a unique way," said Susie Busch-Transou, founder and CEO of Hearth & Soul. "This theme was inspired by a conversation about the return of vinyl. With music being a universal language, this theme is particularly important to us this year."
"Rockin' around the Hearth" features an indoor and outdoor stage encompassing a colorful and playful music-themed throwback featuring a life-size advent calendar created with classic vinyl records. The stage itself is an illuminated record player complete with a disco ball, ornaments and records hanging above it. 
This whimsical winter tribute was made possible by the Hearth & Soul creative team that is led by creative director Brittani Burton and local production and design companies, Production Support Group and Derrick Miller Designs. 
The stage will feature live performances throughout the months of November and December. The records hanging above the stage are labeled with numbers that correlate with the advent calendar. 
As a life-size advent calendar, each day from Dec. 1–24, giveaways will be revealed via Hearth & Soul's social media and in store. Guests can visit the store to win; the winner will be announced at the end of each day. The giveaways include items from the store with values between $50 and $300. In addition, Hearth & Soul will host a Tree Trimming Holiday Open House. 
Hearth & Soul is honored to be partnering with the Big Bend Hospice and their music therapy program. The net profits of their featured Bergamot candle will benefit this nonprofit that emphasizes the importance and impact of music. 
This season, Hearth & Soul is offering in-store shopping, online shopping, private shopping, delivery and private event options. Stop by to see the impressive display, and you're sure to leave with gifts and stocking stuffers for everyone on your list.