Hangout Fest Kickoff Party Will Launch a Weekend of Entertainment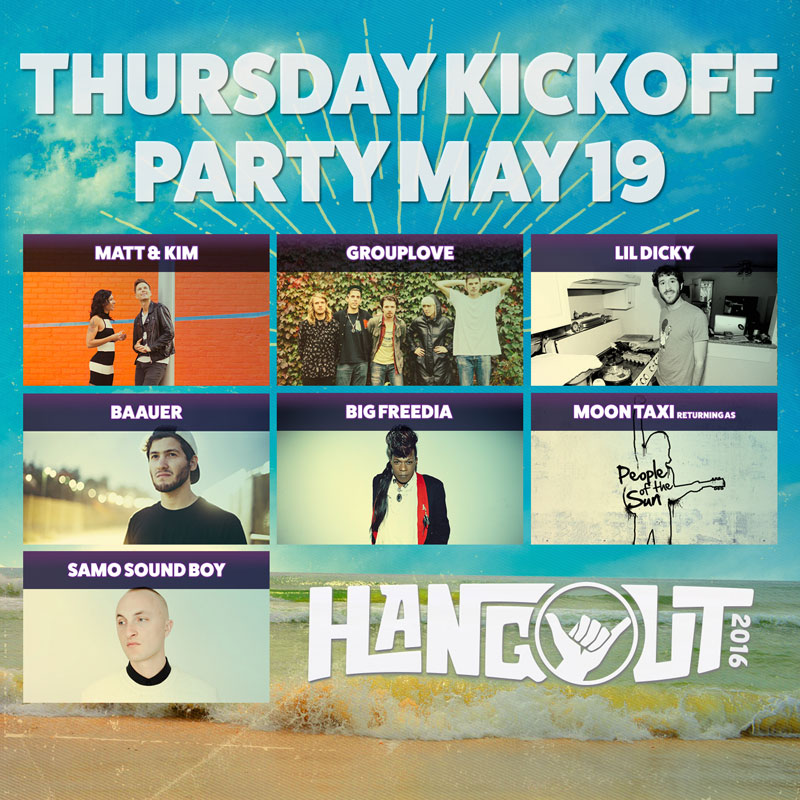 Lineups are set, tickets are on sale and music festival season is upon us. One festival that must not be missed is only hours away on the beautiful beaches of Gulf Shores, Alabama. The Hangout Festival is May 20-22 and includes everything from delicious eats to amazing art and, of course, electrifying music.
Get a jump start on the Hangout weekend experience at the newly announced Kickoff Party on Thursday, May 19. The lineup for the party proves the weekend will be nothing short of amazing. The pre-party features Matt & Kim, Grouplove, Lil Dicky, Big Freedia, Baauer, Moon Taxi (returning as People of the Sun) and Samo Sound Boy. Tickets are on sale now for $50 and the kickoff party is included in all VIP and Super VIP sales.
The lineup for the main event features headliners including The Weeknd, Calvin Harris, Florence + The Machine and Alabama Shakes, to name a few. Over 70 artists will perform on six stages throughout the three days.
Musical variety is the spice that attracts tens of thousands of people to the Hangout Fest each year. But there is more to the festival that adds to the experience. Activities for the weekend include noshing on fresh catches straight from the Gulf, a Ferris wheel and Mega Drop, eclectic art and even hammocks to lounge on throughout the day.
If you're behind on purchasing your tickets and hotel, you might want to do so fast, as tickets are sure to sell out soon. See the entire lineup, get your tickets and reserve a place to stay here and get ready to Hangout.