FSU Lights the Night Benefitting the Leukemia and Lymphoma Society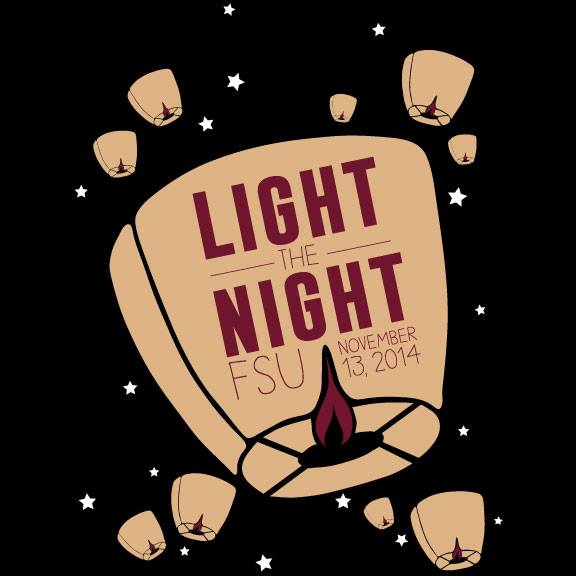 >The Leukemia and Lymphoma Society's Light the Night is an annual event that helps raise funds for leukemia and lymphoma patients. This year's event is Thursday, Nov. 13, at 5:30 p.m., when the Florida State University campus will light up with hundreds of participants carrying illuminated balloons in recognition of the diseases. White balloons will be carried by cancer survivors, red balloons by supporters and gold balloons by those walking in memory of a loved one lost to cancer. So far, Light the Night FSU has raised over $30,000 and the total is mounting each day as families, friends, corporate sponsors and individuals are fundraising around Tallahassee. This year's goal is to raise $105,000.
The funds will be used to support treatments for those suffering from these difficult blood diseases, and to help find a cure by supporting ongoing research. Students from FSU, FAMU, and TCC, as well as other corporate and group participants, raise money by finding sponsors for their walk. Supporting the cause is crucial to its success and you can register to participate as an individual or a team on their website. A Remembrance Ceremony will start at 5:30 on Langford Green by the FSU stadium. Together, we can take steps to create a world without blood cancers.