Food Drive Combats Summer Hunger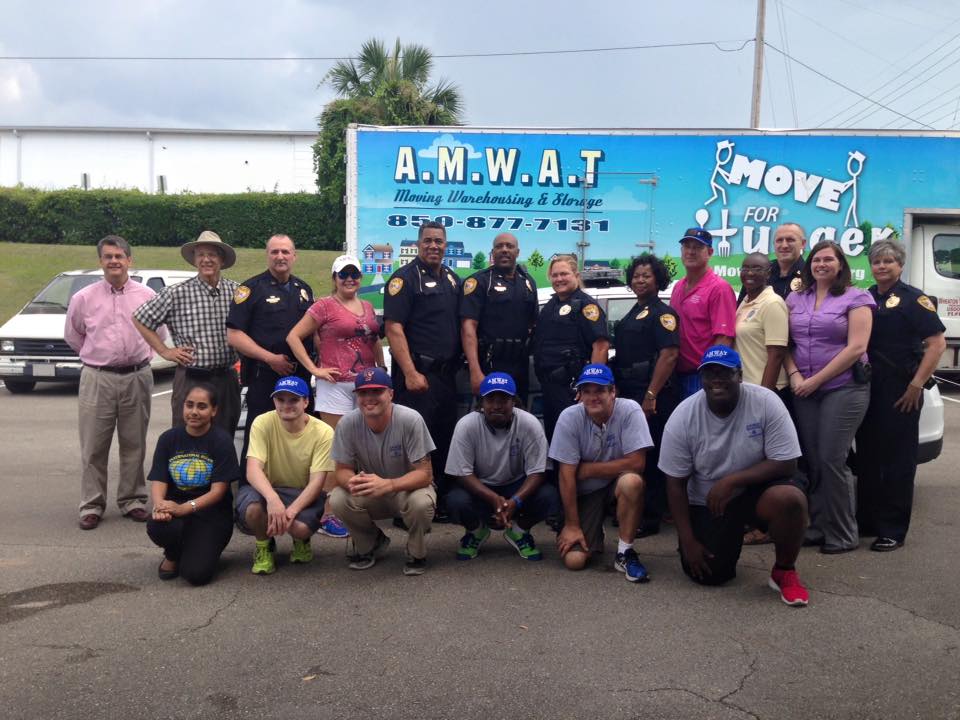 Every year, millions of people suffer from hunger. All of us are familiar with efforts to ensure that people of limited means enjoy a Thanksgiving dinner.
However, at other times of the year, the amount of attention paid the hungry is diminished and contributions to food banks and other donation centers drop off dramatically. For the hungry, summer is the worst time of year.
Recognizing that, A Man With A Truck has teamed up with America's Second Harvest of The Big Bend to combat hunger this summer.
From now until June 2, AMWAT is collecting food items and funds on behalf of America's Second Harvest of The Big Bend. On June 2, all food donations and funds collected will be weighed and counted at the Tallahassee Democrat. The business that donates the most pounds in food will be presented with the traveling Soup Can Trophy (currently at Visit Florida) and the business donating the most funds will be presented with the Spoon Trophy (currently at Coldwell Banker Hartung and Noblin).
People who will benefit from the food drive include working poor, children, elderly, veterans, mentally ill and the homeless. About a third of the people that Second Harvest serves are children. Indeed, about one in four children in the Big Bend area struggles daily with hunger.
To participate in the summer Fill-A-Truck event, drop off your contributions to a participating business, including Rowland Publishing at 1932 Miccosukee Road. And join AMWAT personnel on June 2 as they rally together and determine which businesses will take home the trophies.
For more information or to get involved, contact Jessica Cary at (850) 562-3033. AMWAT and Second Harvest challenge you to make a difference.