Fit Just For You
Bath Fitter matches your style and lifestyle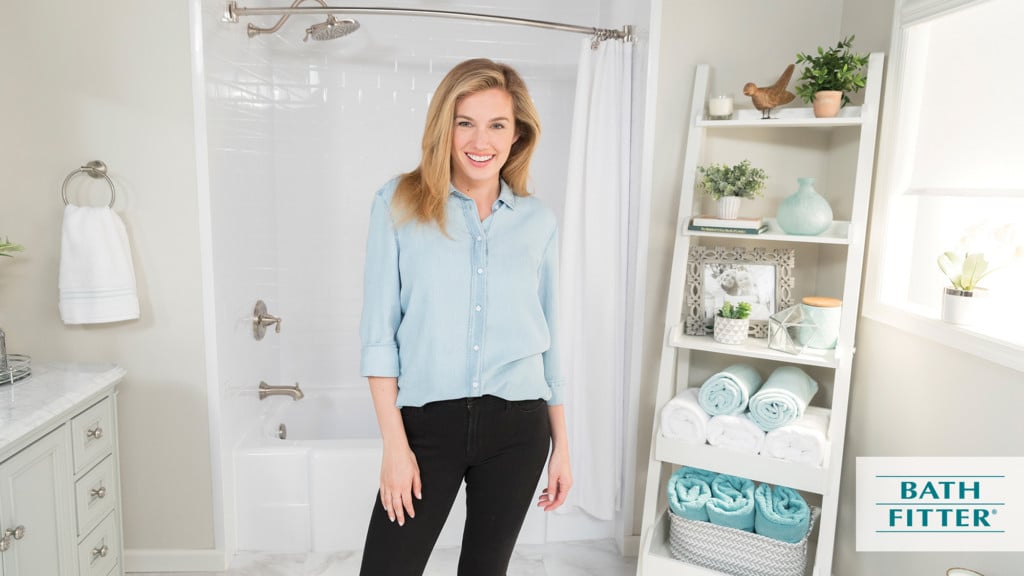 When considering a bathroom renovation, a smile should come to your face as you envision all of the possibilities of your new space.
Unfortunately, renovations often come with the stigma of hassle. Bath Fitter brings you back to the basics of simple solutions, custom craftsmanship and
cost-effective answers.
"What we, as a company, strive for with every project is for our customers to smile every time they see their new bath," says Darryl Gruber, branch manager of Tallahassee's Bath Fitter location.
Bath Fitter specializes in tub-over-tub installations, tub/shower installations, tub/shower conversions and handicap accessible options.
The process begins with a free, no obligation consultation with a design consultant. You, the customer, then select all of the features of your new bath including colors, designs, wall patterns, faucets, doors, accessories and more.
Bath Fitter cleans and repairs all surfaces before installing your new, custom-made acrylic tub/shower. In most cases, the new acrylic can go right over your existing tub or shower.
Thanks to our one-piece seamless wall, we keep water out and also give the customer an easy-to-clean, nonporous product.
At Bath Fitter, we manufacture our own acrylic and put it through very rigorous quality control testing. We know all of our products are top quality. We believe in our product so much, we give a Lifetime Warranty on the acrylic.
The Bath Fitter Tallahassee location supports the local economy while promoting a sense of community through giving and treating their customers like family.
As an example, every year the location holds a free Family fun day with prizes, food and fun games while highlighting the most recent
local products.
"Each day, we strive to live out our mission, vision and values. We want to be a great company to work for and do business with!
We instill pride, teamwork, resourcefulness, respect, trust, customer focus and a positive attitude in our culture, which is why we have been in business 35 years and why we intend on being around another 35-plus years," says Darryl Gruber.
When considering bathroom renovation, get the right fit with Bath Fitter. We'll make you smile!