Experience Asian Fusion at Masa
Perfect for gatherings big or small, fancy or laid-back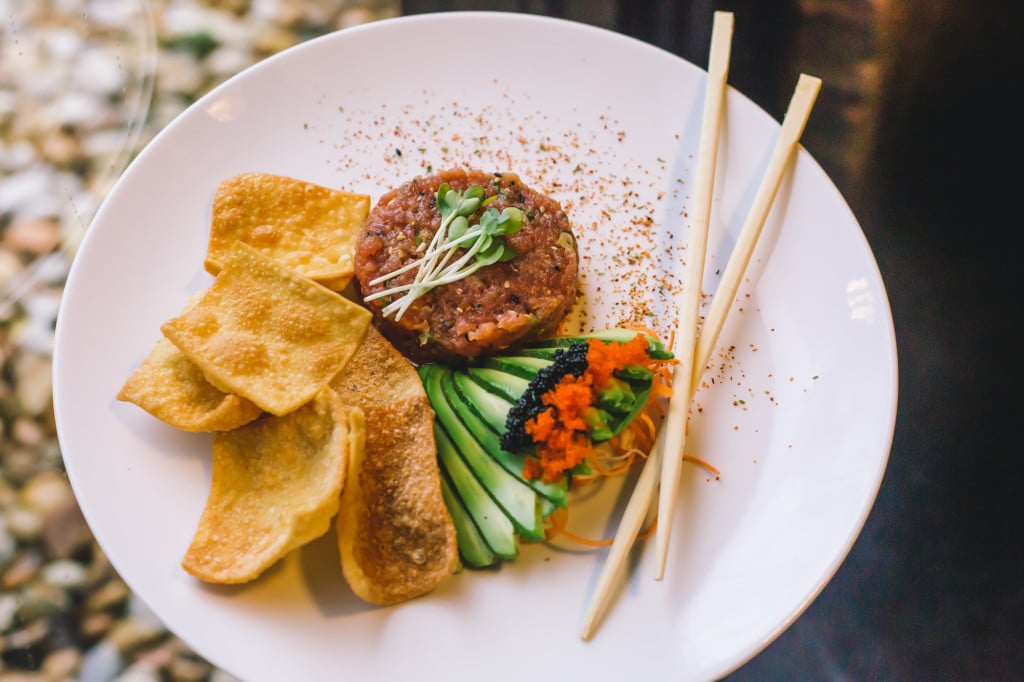 Nestled in the heart of Tallahassee's Midtown, Masa is a restaurant experience that will transport you to Asia with its culturally inspired atmosphere and a dynamic menu that blends Eastern and Western cuisines.
The Asian-fusion selection serves up sushi, seafood, Thai and Chinese dishes that range from familiar to unique and align with any occasion or visit, making it a beloved spot for many regulars. 
Masa opened in 2005 as the creation of one of Tallahassee's most prominent and inspirational restaurateurs, Lucy Ho.
In 2015, the restaurant relocated to its new location on North Monroe to better serve customers with more space, a full bar and an outdoor patio.
Masa manager Sarah Kuta credits the relaxing and fun — yet upscale — atmosphere for much of the restaurant's success. 
"Your experience at Masa can be as fancy or as laid back as you want it to be," said Kuta.
"Many couples come in for our Wednesday Date Night specials for a quiet, romantic evening where they can try unique and experimental dishes. Others bring a big group and sit on our patio with their children for Kids-Eat-Free Sundays. We love to
cater to the experience you want."
The menu is expansive and impressive. The sushi selection attracts a lot of attention for its dynamic and flavorful variety of rolls and pieces.
The signature Grilled Miso Chilean Sea Bass is locally sourced and is a favorite for many dinnertime diners. Comfort food classics include sesame chicken, chili chicken, lo mein and more. 
The kitchen goes beyond creative flavors to cater to all dietary needs, including vegan and gluten-free menus.
"We pride ourselves in food quality, an inviting atmosphere and excellent service," said Kuta.
"Many of our customers have been coming here for years because of the reliability of these aspects, stemming from our staff, which is highly trained to answer questions, make recommendations and know our menu extensively."
Much of the staff, Kuta included, has been with Masa for 10 or more years, which creates a familial sense that extends to the customers.
Whether you gather around a table of savory steaming noodles with your own family, lounge at the bar with drinks and appetizers, or want to celebrate a special moment over sushi, Masa welcomes you to experience the best of both worlds — Eastern and Western.